Reason #30000000 why you can't debate them head on
16-03-2013, 06:26 AM
raoul116

Newbie



Likes Given: 0
Likes Received: 20 in 13 posts

Posts: 59
Joined: Mar 2013
Reputation: 2
Reason #30000000 why you can't debate them head on
Some xtian calling himself Bezel333 and I have gone at it in the past over at Youtube. We've exchanged shots via videos back and forth in the past but backed off a bit since the tapdancing he'd done was typical with those still mired in the cult. Recently though he put out a video instructing xtians to not use the phrase 'passed away' when discussing death because when they die they go off to the happy land in the sky. There were several other things he said in the video and I challenged him over the comments. I cited Paul's comments about 'people being asleep' 2 times in the nt among other things. My point being that 'passed away' is intellectually more honest than 'being asleep'. Naturally, he ignored everything I challenged him on however, in the string of comments that followed the video, one of his fans wrote some things which made the premise even more confusing. I asked her to expand on what she wrote and the following are the comments:
NestyPeach
5 days ago
In the hebrew, the words "passed away" in Psalms 35 are "ויעבור" (va'yaavor) which does not mean "death" but actually means: passing or moving on. That is why it was translated this way, thank you for a great video! Bless you~
Atheism Defended
(me) 1 day ago
[*]
I find your comment confusing as I do with most from bible apologists. To wit:
You've correctly translated the passage to 'passing on' or passed away. You've REFUTED what he posited in his video. But you thank him for his mistake? Can you expand a bit?
[*]
NestyPeach
26 minutes ago
[*]
Sure, tha bible doesn't translate the word "Death" as "passing away", That is the point of the video, and I was just saying that when the bible does use the words"passed away" the words in hebrew are not "death" but something else. I totally agree with him.
[*](end of comments)[*]Do you see what I see here? If not, she's referencing an ot text (Psalms) which uses the word 'passing or moving on' which is another way of saying 'passing away'. But then when I challenge her about the disconnect she comes back with more contradictory info. She is saying the bible refutes him but she agrees with him totally!!! Is it any wonder why we cannot engage them directly? Or, if we do, we have to take the late Chris Hitchens attitude - regard them with contempt, distain, and derision.
---
"that which can be asserted without evidence can be dismissed without evidence" Christopher Hitchens
16-03-2013, 07:01 AM
houseofcantor

living word of gwynnite



Likes Given: 14,363
Likes Received: 18,812 in 8,070 posts

Posts: 14,134
Joined: Oct 2011
Reputation: 130
RE: Reason #30000000 why you can't debate them head on
(16-03-2013 06:26 AM)

raoul116 Wrote: Some xtian calling himself Bezel333 and I have gone at it in the past over at Youtube....
Well, there's yer whole problem.
16-03-2013, 08:12 AM
darthbreezy

Aliens did it.



Likes Given: 55
Likes Received: 35 in 20 posts

Posts: 76
Joined: Mar 2013
Reputation: 1
RE: Reason #30000000 why you can't debate them head on
Youtube debates are always the best. I've been told, by people claiming to be Christians, to "kill myself" more times on YT than anywhere else I've engaged in debate (except maybe the CNN Facebook page). None of these people know what they're talking about. They're just offended when someone exposes their bullshit and they can't refute it with anything logical.
---
Keep your rosaries out of my ovaries, and your theology out of my biology.
"If you could reason with religious people, there would be no religious people." --Dr. House
16-03-2013, 12:00 PM
Tartarus Sauce

Kitten_Lover_3000



Likes Given: 21,895
Likes Received: 5,295 in 2,269 posts

Posts: 4,744
Joined: Oct 2012
Reputation: 127
RE: Reason #30000000 why you can't debate them head on
I've taken shits that sounded more pleasant than your typical youtube commenter.

Youtube commenter 1: [Insert reasonable argument following logical principles here]

Youtube commenter 2: Suck my d1ck f4gget, itz longer then urz & I will kick ur azz g4y b1tch. Haha im right, ur rong, im b3tter then u.
---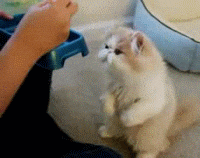 16-03-2013, 12:24 PM
raoul116

Newbie



Likes Given: 0
Likes Received: 20 in 13 posts

Posts: 59
Joined: Mar 2013
Reputation: 2
RE: Reason #30000000 why you can't debate them head on
Both of you have good points about the majority of so-called debates on YouTube but the ones I and a few others have done don't fit under those descriptions. Yes, I confess that I may resort to ad hominem attacks at times but it is only after they've fired te first salvo or two at me and I've realized we're not going to go any further with anything. But what I do is take their major premises, point out the flaws, and offer counter arguments as rebuttals. I'm not suggesting I'm successful with them but the folks that follow my and other atheists' channels have expressed their appreciation for us taking the time to engage them in the first place.
---
"that which can be asserted without evidence can be dismissed without evidence" Christopher Hitchens
User(s) browsing this thread: 1 Guest(s)