Resident evil
25-02-2014, 02:09 AM
donotwant

Regular Poster



Likes Given: 9
Likes Received: 312 in 192 posts

Posts: 1,269
Joined: Jan 2014
Reputation: -26
Resident evil
Just watched the whole film series. Fucking orgasmic. Here are some favorite scenes.









25-02-2014, 02:11 AM
donotwant

Regular Poster



Likes Given: 9
Likes Received: 312 in 192 posts

Posts: 1,269
Joined: Jan 2014
Reputation: -26
RE: Resident evil
Can't wait for the final.
25-02-2014, 11:09 PM
Miss Suzanne

What the hell am I doing?



Likes Given: 580
Likes Received: 736 in 395 posts

Posts: 804
Joined: Nov 2013
Reputation: 28
RE: Resident evil
To be honest, I kind of have a mixed reaction to the Resident Evil movies. Like effects and action wise, it's pretty awesome. Like the scenes you posted and this scene I'm sure no one's forgetting too soon
but at the same time Alice seems really overpowered. I mean, Wesker gives her that shot that's suppose to counter her T-Virus cells and she still survives the airplane crash like nothing happened? And she keeps saving/kicking ass practically on her own when other normal people need help? Combining her overpowered/Mary-Sue-ish character with how some the original game characters are portrayed in the movie I just wanna
(oh wait more Resident Evily)
HELL YEAH BARRY!!
Overall, I guess the Resident Evil movie franchise is like a guilty pleasure for me. I like the action/effects that suck me in but everything else is kind of makes me go "eehhh why am I liking this again?" I am curious how the series will end.
---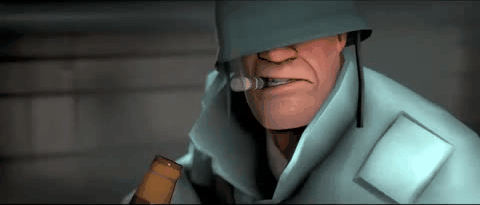 26-02-2014, 12:23 AM
sporehux

Unapologetically Ungrammatical



Likes Given: 685
Likes Received: 2,223 in 1,099 posts

Posts: 2,854
Joined: Oct 2013
Reputation: 59
RE: Resident evil
I like them with a little love, but they have no cohesion between the movies let alone the games.
Could have been a solid canon, tiz a shame.
---
Theism is to believe what other people claim, Atheism is to ask "why should I".
03-03-2014, 04:14 AM
ProjeKtWEREWOLF

Newbie



Likes Given: 125
Likes Received: 11 in 8 posts

Posts: 20
Joined: Mar 2014
Reputation: 0
RE: Resident evil
I love the movies....I really shouldn't but I do.
---
Using Tapatalk
User(s) browsing this thread: 1 Guest(s)