Resignation Syndrome
14-11-2017, 04:21 AM
Pragmatix

Newbie



Likes Given: 8
Likes Received: 17 in 12 posts

Posts: 84
Joined: Aug 2016
Reputation: -3
Resignation Syndrome
Quote:For nearly two decades Sweden has been battling a mysterious illness. Called Resignation Syndrome, it affects only the children of asylum-seekers, who withdraw completely, ceasing to walk or talk, or open their eyes. Eventually they recover. But why does this only seem to occur in Sweden?
http://www.bbc.co.uk/news/magazine-41748485
Wow....this is completely terrifying....I guess refugee children shouldn't go to Sweden....
14-11-2017, 06:40 AM
BikerDude

Semi-Regular Poster



Likes Given: 27
Likes Received: 627 in 343 posts

Posts: 943
Joined: Aug 2017
Reputation: 12
RE: Resignation Syndrome
Yeah it's weird.
The Swedish word for it is "Uppgivenhetssyndrom".
I'm going out on a limb and saying that translates to "Giving Up Syndrome"?
---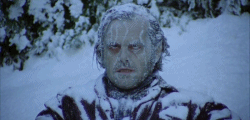 The following 1 user Likes BikerDude's post:
1 user Likes BikerDude's post
Dom
(15-11-2017)
14-11-2017, 06:43 AM
M. Linoge

Ever the failing student.



Likes Given: 1,727
Likes Received: 1,327 in 410 posts

Posts: 580
Joined: Feb 2017
Reputation: 21
RE: Resignation Syndrome
The timeline is interesting. Immigration has been happening for over a century. Why are the kids getting strange syndromes now? It's not as if the country has suddenly changed.
---
"Throughout history, every mystery, ever solved, has turned out to be; Not magic."
14-11-2017, 07:25 AM
ELK12695

Drummer. Not much else.



Likes Given: 4,305
Likes Received: 4,494 in 2,237 posts

Posts: 4,853
Joined: Mar 2013
Reputation: 63
RE: Resignation Syndrome
It's a culture based around "what if?". Familes come to Scandinavia hoping to find refuge, only find out they're at the mercy of years and years of bureaucracy, and more recently, political parties that now win elections on immigration fear mongering.
I've known many of these familes; some them live in "apartments" about the size of your kitchen and have close to no idea how to communicate with the rest of the country. The process of approving permanent asylum and citizenship takes years. So many years that families actually find jobs, schools, life-long friends, homes and start living "comfortably" for close to
ten years
, only have the government phone you and say "Sorry, but you can't stay". And when they obviously refuse, the police comes knocking to evict them and force them on a plane; either to some other European country to begin the whole process all over again, or they'll send them back to the buring hellhole they escaped from in the first place. Try imagining living like that; in constant fear that some guy or gal in a suit can tell you anytime that you have to go and meet certain death, that you just risked everything to escape. Nevermind the fact that my country (Norway) has completely abandoned their reputation as the country that Nobel chose to host the Peace Price, and evicts 18-year olds with no family, no friends and no social skills back to countries like Syria, where they will either be killed, become criminals, or join a terrorist/militia cell. And the government
*knows it*
, and make lies pretending they don't know. This is stuff that should get you a trial in Hague, and thankfully some people are trying to make that happen now. Too bad it's four years too late.
The article answers the question itself right here:
"Dagson shares the view commonly held among doctors treating children with Resignation Syndrome, that recovery depends on them feeling secure and that it is a permanent residence permit that kick-starts that process.
"In some way the child will have to sense that there's hope, something to live for… That's the only way I can explain why having the right to stay would, in all the cases I've seen so far, change the situation."
Until recently, families with a sick child were allowed to stay. But the arrival of some 300,000 migrants in the last three years has led to a change of heart.
Last year, a new temporary law came into force that limits all asylum seekers' chances of being granted permanent residence. Applicants are granted either a three-year or 13-month visa. Sophie's family have the latter, and it expires in March next year."
---

"Don't answer that. A rhetorical question."
The following 2 users Like ELK12695's post:
2 users Like ELK12695's post
EvolutionKills
(17-11-2017)
,
Dworkin
(Today)
14-11-2017, 07:52 AM
ShadowProject

Regular Poster



Likes Given: 2,012
Likes Received: 2,347 in 933 posts

Posts: 1,494
Joined: Sep 2016
Reputation: 26
RE: Resignation Syndrome
It sounds like a reaction to the trauma they have endured. Perhaps Sweden just happens to be taking kids with the most traumatic experiences?
I read about this happening to female victims of Boko Haram who have been raped multiple times by multiple men. Upon release, they become comatose and don't speak/eat/walk.
Deeply upsetting
---
"If you don't have a seat at the table, you're probably on the menu."
The following 1 user Likes ShadowProject's post:
1 user Likes ShadowProject's post
Thoreauvian
(15-11-2017)
15-11-2017, 11:00 AM
Pragmatix

Newbie



Likes Given: 8
Likes Received: 17 in 12 posts

Posts: 84
Joined: Aug 2016
Reputation: -3
RE: Resignation Syndrome
I've posted this topic in at least 5 fora now and the response here has been/is far and away the most informative, interested, brave and concerned.
The following 2 users Like Pragmatix's post:
2 users Like Pragmatix's post
Bucky Ball
(15-11-2017)
,
Dworkin
(Today)
17-11-2017, 02:26 AM
Leerob

Jeg elsker kua di!



Likes Given: 2,102
Likes Received: 3,234 in 1,602 posts

Posts: 3,625
Joined: Dec 2011
Reputation: 63
RE: Resignation Syndrome
It is probably a mix of all of what you guys said above.
There is huge trauma, a lot of fear, laws changing, relatively recently more hidden racism.
While an adult can at least pull their shit together and keep functioning, a child doesn't usually have a lot of coping skills for such a situation.
It sounds almost like this hospitalization syndrom where children also simply withdraw because they are being left by themselves with no stimulus for too long.
I wonder if this is withdrawing is simply a child's natural way/mechanism of coping with a mentally very difficult situation that it has not yet learned coping skills for.
---
"Freedom is the freedom to say that 2+2=4" - George Orwell (in 1984)
- Wotsefack?! -
The following 1 user Likes Leerob's post:
1 user Likes Leerob's post
Dworkin
(Today)
User(s) browsing this thread: 1 Guest(s)