Resurrection
04-12-2014, 05:05 PM
Miss Suzanne

What the hell am I doing?



Likes Given: 580
Likes Received: 736 in 395 posts

Posts: 804
Joined: Nov 2013
Reputation: 28
RE: Resurrection
Ahh...good ol' people. It's sad. I mean not so much that she's blind in her belief but that she was so depressed and unwilling to let go that she became dead-set that her loved one would come back. I mean, you'd think around the 1 month mark at least would be when one would decide that it wasn't "in god's will" to allow that to happen. Six months she kept believing, kept thinking that one day her husband would come back, that he was only away for a short time and he would be there once more to hold her hand for the rest of her mortal life. That's a long time to believe in something when it keeps failing to happen. Very sad despite how ridiculous the belief is.

Though I am curious...did she come up with the idea of his resurrection on her own or was it something he mentioned before going into a coma? The article said he didn't go to a doc because he thought god would cure him but did he say something in convo like "if I die I ain't really gonna be gone gone. I'm gonna say hi to our lord and shake some angel's hands, say hi to pa, then I'm gonna come back here right quick! Hallelujah, praise Jesus!" though probably less hick (just came out like that) And how large was this house to store 6 children and 7 adults (9 if you include the wife and corpse)?
---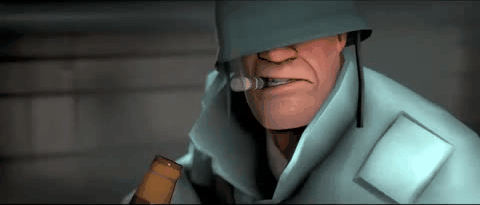 04-12-2014, 06:16 PM
dancefortwo

Naked Poster



Likes Given: 11,618
Likes Received: 13,352 in 5,856 posts

Posts: 9,948
Joined: May 2013
Reputation: 84
RE: Resurrection
Hummm. Proof that prayer doesn't work.
Can't imagine the smell.
---
Shakespeare's Comedy of Errors.... on Donald J. Trump:

He is deformed, crooked, old, and sere,
Ill-fac'd, worse bodied, shapeless every where;
Vicious, ungentle, foolish, blunt, unkind,
Stigmatical in making, worse in mind.
04-12-2014, 07:00 PM
goodwithoutgod

Adding the A to theism!



Likes Given: 5,488
Likes Received: 6,953 in 2,476 posts

Posts: 4,071
Joined: Nov 2013
Reputation: 112
RE: Resurrection
---
"Belief is so often the death of reason"
- Qyburn, Game of Thrones
"The Christian community continues to exist because the conclusions of the critical study of the Bible are largely withheld from them." -Hans Conzelmann (1915-1989)
04-12-2014, 10:45 PM
(This post was last modified: 05-12-2014 07:53 AM by CleverUsername.)
CleverUsername

Regular Poster



Likes Given: 1,340
Likes Received: 1,638 in 613 posts

Posts: 1,160
Joined: Jan 2014
Reputation: 27
RE: Resurrection
Maybe I should feel sad for these people, but this type of thing always comes off as incredibly arrogant to me.
"Sure, God lets thousands die every day and doesn't bring them back, but surely he wouldn't let someone
I
care about die! I'm SPECIAL!".
Quote:"We were trusting God…we thought, 'OK Lord, you know better," Kaling told the Spectator after court Monday, with lawyer Peter Boushy by her side.
"You know better, but that won't stop us from begging you to change your mind for six months!"
---
I put more thought into fiction than theists put into reality.
05-12-2014, 02:34 AM
earmuffs Slightly More Evolved



Likes Given: 10,480
Likes Received: 19,487 in 8,101 posts

Posts: 19,957
Joined: Apr 2012
Reputation: 124
RE: Resurrection
Amateurs. Everyone knows that you don't get resurrect until level 10.
They should have farmed the local woods for boars to kill so they could level up some more.
---
The following 1 user Likes earmuffs's post:
1 user Likes earmuffs's post
Drunkin Druid
(05-12-2014)
05-12-2014, 07:08 AM
RobbyPants

╬═ ᕕ( ᐛ )ᕗ



Likes Given: 7,271
Likes Received: 8,671 in 3,011 posts

Posts: 5,270
Joined: Sep 2013
Reputation: 84
RE: Resurrection
(04-12-2014 06:16 PM)

dancefortwo Wrote: Hummm. Proof that prayer doesn't work.
It's too bad
they didn't have enough faith
. Mustard seeds are pretty small, so, this should have been pretty easy. I'm sure most Christians have at least that much faith, so, apparently these corpse-stashers didn't.
Luke 17:6 Wrote:6 And the Lord said, "If you had faith as a grain of mustard seed, you could say to this sycamine tree, 'Be rooted up, and be planted in the sea,' and it would obey you.
05-12-2014, 12:07 PM
Impulse

Woo-less



Likes Given: 7,579
Likes Received: 4,753 in 2,233 posts

Posts: 4,539
Joined: Aug 2012
Reputation: 61
RE: Resurrection
One word.
Eeeeeewwww!!!
---
@DonaldTrump,
Patriotism
is not honoring your flag no matter what your country/leader does. It's doing whatever it takes to make your country the best it can be as long as its not violent.
User(s) browsing this thread: 1 Guest(s)