Science against evolution
16-01-2013, 01:06 PM
Tartarus Sauce
Forum's Producer of Hairballs


Likes Given: 13,756
Likes Received: 3,109 in 1,382 posts

Posts: 3,086
Joined: Oct 2012
Reputation: 96
RE: Science against evolution
(16-01-2013 12:33 PM)

AtheismExposed Wrote: In another thread on this forum you Atheists were bemoaning the lack of theists who post here. If your only response to dialogue is to immediately begin flinging insults...are you then surprised no theist wishes to converse with you?
I recall that in that thread, it was determined that we wanted more theist like KC and less theists like Egor. That means nothing to you, but it explains why you aren't receiving a warm welcome.
---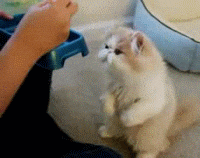 User(s) browsing this thread: 1 Guest(s)