Share your de-conversion story
04-02-2014, 07:42 AM
RobbyPants

╬═ ᕕ( ᐛ )ᕗ



Likes Given: 11,037
Likes Received: 12,931 in 4,734 posts

Posts: 7,931
Joined: Sep 2013
Reputation: 100
RE: Share your de-conversion story
(03-02-2014 03:09 PM)

meremortal Wrote: Wow. My dad was an elder. He decided to step down when his children went apostate (he is still a very convinced believer). I hate that religion for the guilt and shame it causes people to feel about themselves.
Yeah, I spent a lot of time trying to figure out what I was doing wrong. Not fun.
And it's not like the apologetics help, either. Everyone will give you some variation on "it's your fault", some more sympathetically than others. I mean, they have to, right? The only other two options for the doubt are
God doesn't exist, and
God's withholding the Holy Spirit from you

,which are both non-started for most Christians. So, you tend to get blamed for your doubt, directly or indirectly.
04-02-2014, 09:57 AM
meremortal

Not forever; just for now



Likes Given: 124
Likes Received: 163 in 91 posts

Posts: 206
Joined: Jul 2013
Reputation: 9
RE: Share your de-conversion story
(04-02-2014 07:42 AM)

RobbyPants Wrote:

(03-02-2014 03:09 PM)

meremortal Wrote: Wow. My dad was an elder. He decided to step down when his children went apostate (he is still a very convinced believer). I hate that religion for the guilt and shame it causes people to feel about themselves.


Yeah, I spent a lot of time trying to figure out what I was doing wrong. Not fun.

And it's not like the apologetics help, either. Everyone will give you some variation on "it's your fault", some more sympathetically than others. I mean, they have to, right? The only other two options for the doubt are

God doesn't exist, and
God's withholding the Holy Spirit from you


,which are both non-started for most Christians. So, you tend to get blamed for your doubt, directly or indirectly.
This is true. When by brother first started having serious questions in college and would ask speakers or teachers about them, they would give a couple of answers, and - in my opinion, realizing they didn't really have the answers - would finally resort to the "it's a matter of faith, you need to have faith, you are letting Satan cause doubts, you need to pray about it" answers.
I also went through a lot of self doubt and despair early in my deconversion as I wondered what was wrong with me. Why isn't god speaking to me? Why don't I feel the "leading of the sprit" like others claim to have?
04-02-2014, 12:35 PM
nightrider4356

Newbie



Likes Given: 0
Likes Received: 2 in 1 posts

Posts: 2
Joined: Feb 2014
Reputation: 0
RE: Share your de-conversion story
Well to start, I grew up in northwest florida before moving to Thailand in 2009 to attend a university in Bangkok. I grew up with very fundamental christian parents. Church was every wednesday, friday, and sunday, while also attending AWANA, youth group, and youth retreats. All this while also attending a private christian school. Needless to say, I was all in for christianity. After I moved to Bangkok, I went through a bit of a culture shock. Thailand, where over 90% of the population are buddhists, was much different than my southern baptist community that I was used to back home. There is also no separation of church and state in Thailand. Every activity or extracurricular occasion had some sort of religious activity included with it, such as bowing to some shrine. Of course everyone was given the choice to participate in those religious activities or not. I learned a lot from my buddhist friends in terms of their religion and how they live. What I value most in this period of time was my separation from the 'brainwashing' back home. I observed that here are a group of people that exist just fine without a 'christian god'. At times, they had higher set of morals than people within my church. After year and a half of studying the bible as well as other religions, I finally realized I was an atheist. One of the most important factors in my realization was that i could not accept a god that said that I was 'better' or more 'worthy' of going to heaven than the other non-christians around me. I decided that I would finally take responsibility for my life and not pass the blame to 'a perfect lamb'. Although I never seriously considered trying buddhism due to a number of different inconsistencies, living in this buddhist environment, I feel definitely contributed to my 'de-conversion'.
The following 2 users Like nightrider4356's post:
2 users Like nightrider4356's post
Mathilda
(10-02-2014)
,
Bows and Arrows
(11-03-2014)
07-02-2014, 12:08 PM
Deerdra

Mistress of All Evil



Likes Given: 27
Likes Received: 40 in 21 posts

Posts: 57
Joined: Feb 2014
Reputation: 2
RE: Share your de-conversion story
Hello. Brand new here and figured I'd introduce myself with my conversion story.
I think it is probably similar to many people's stories. As I grew up and became educated, cognitive dissonance grew. Ironically, the fact that my parents encouraged reading and watching PBS is what started, much to their probable chagrin. I became a fan of mythology and liked to read up on all sorts of mythologies from around the world. Learning about gods like Hel from Norse mythology is what spurred the wheels of critical thinking.
The
church I grew up in
is part of the
conservative branch
of Presbyterianism. If you are familiar with this brand of Christianity, then you might have an idea what stories you'll hear from me. There is a lot of indoctrination from the get-go. You're expected to spend Sunday, basically, at church: sunday school, the service, then Youth Group at night. There are a lot of stories I can tell from watching women in the church tell us girls how horrible it is to date outside the church, to confessions of abortion and how badly it made them feel, to days of how to 'behave' as a Christian youth with regards to table manners, dress and how to interact with the opposite sex (of course with emphasis on how girls should not be evil temptresses by making boys think about them sexually. Yep. Think about that for a minute.)
I liken my slow de-conversion to peeling away layers of an onion. A lot of tears were involved in the beginning. Anxiety over how I'd be treated for questioning anything in the church led to simply keeping my head down. A definitive moment for me was when my brother was told he couldn't date a Catholic. He argued and so my parents took him to the Youth Pastor of our church so they could be proven correct in their decision over whom their son could merely date. It came down to "not knowing whether she was truly saved"... because she was Catholic. I thought the answer was utterly asinine. How could I even know if the Youth Pastor was 'truly saved' at all? If the church taught that there was a private relationship with Jesus Christ and that, to my understanding, only the Trinity basically knew if you were ~*truly*~ saved, then how could a 16 year old know if these people in authority were ~*truly*~ saved? Thus became my slow disappointed realization that being an adult wasn't what it was all cracked up to be. Like finding out Santa wasn't real (we actually didn't believe in Santa, so the magic of Christmas quickly was lost on me and today I don't feel either way about the holiday for other reasons I may get to), I learned that there were adults out there that never truly left high school. I found that immensely irritating and disappointing and decided there was no rush to 'grow up' since some people never did. Whether this stunted my emotional growth as a person or not, I'm not sure. I didn't go through the fall-in-love-heartbreak-cycle that a lot of my peers in high school went through and sometimes I wonder that if I hadn't been so indoctrinated by the church to not date outside of the church (thus, I didn't date at all as I wasn't much interested in any of the boys at the church), I might have learned from that love and heartbreak cycle that people go through.
Another definitive moment for me was when I was allowed to go on a Europe trip as part of a tri-state concert band. I loved playing the clarinet and was stunned when my dad signed me up. Two and a half weeks or so of traveling Europe was amazing. The people I traveled with were outside of my area, so I met all sorts of new people as well. I think that by going to new places, being exposed to different people, seeing parts of the world you learn about in history books, continued to open my mind to what was out there. As well as some of the shame I found I felt every time someone asked me about my beliefs. Questions like "Do you think I'm going to Hell because I'm gay?" were vastly uncomfortable because by then I was starting to question my religion entirely. I found myself robotically repeating the same things you might hear from that brand of religion: equating that sin was sin in the eyes of god, no matter what sin it is and without Jesus, you basically are going to Hell. (Somehow, I always imagined the goddess Hel rolling her eyes at that and being irritated that her name was coopted by this upstart religion.)
College was liberation. I moved out of the house and found out how wonderful it was to spend an entire Sunday to myself doing whatever it was I wanted. I'd get up, tool around on the internet or study/get homework started, go to brunch, come back and do more of the same and later go out with friends, socialize, etc. My parents had the Youth Pastor draw up a list of "appropriate" churches in the area and wanted me to "find someone" that I could carpool with to go to church. Yeah, think about that for a few minutes. My response was something like "Yeah, sure, thanks" and then I accidentally lost the list. My own penchant for laziness aside, I was astounded at this. Considering the former church we attended, the one in Philadelphia I was baptized in, one of my dad's "friends" from that church* turned out to be a prolific molester of little boys and is now never going to see the light of day outside of a prison, I was pretty amazed that I was told to "find someone" to carpool with. That blind trust in a person simply because they were part of a church amazed me. I was majoring in criminal justice too. The knowledge that I already had from my own interests in the subject added to the amazement.
Yet when I came home from college on weekends and during break, I went to church with my family. By this time, I think I was mostly cowed into not disrupting the norm
too
much. Any of my attempts to argue or debate with my family in particularly, was met with
'stop using that bitchy tone of voice,'
my mother's favorite phrase that was used exclusively for me. Sitting in Sunday school one day, the new youth pastor in training was going to spend the day discussing, basically, what amounted to "why our religion is the correct one by illustrating how ridiculous all these other religions are." By this time, I had sat through theology classes and philosophy classes, so I had at least 101 knowledge of the belief systems this guy wanted to go through and I could not stop rolling my eyes. When he thoroughly mischaracterized Wicca in particular, I spoke up to correct him. No, there's no devil in it. Stop that. Fortunately, at least at Sunday school, I was not met with
stop using that bitchy tone of voice
and he took my correction (I was polite of course) and continued on with his lesson. I didn't speak up again, though now I wish I had to some degree. I wanted to say, "You believe in a virgin birth. How is that any more ridiculous than these beliefs you've illustrated today?" But I was a coward and didn't say a thing.
I have enough of an anxiety problem that the idea, even to this day, of my family really finding out what my beliefs are - which are the entire opposite of what they taught - causes my entire body to tense up sometimes to the point of migraines. I have heart palpitations when there is too much stress and anxiety weighing on me.
Don't worry, I've been getting help and since shedding this religion, my stress and anxiety levels are far more manageable. But at the time, they weren't. I did not want to be sent to the Youth Pastor like my brother. Worst case scenarios of being sent to some kind of reform program or being made to "talk to elders of the church" which really equated to people telling me how my thoughts are wrong did not make up for the satisfaction in calling them on their bullshit. I was in college. I was working on getting out of the house and having my own place when I graduated. I was biding my time. I didn't want to give them the opportunity to emotionally manipulate me, because I had come to realize that was what it was. All of it was one giant emotional manipulation. Using my own emotions against me was the equivalent of rape, in my estimation. Being a fiercely independent woman since I was little, I was very much against in continually putting myself through the emotional ringer just to be sure that
maybe
I'll get into Heaven.
At some point in my 20s, I came to the realization that I really didn't give a rat's ass about the afterlife. Worrying about something I seemingly had no real control over (as free will and predestination
never
made any sense to me in the context that these people tried to teach it that yes, we have free will, but we're ~*also*~ predetermined to use that free will to believe in god or not. Wat?) was a total waste of time and was having
real
effects on my actual physical body, not to mention emotionally. I found that the idea of ceasing to exist once I died really wasn't frightening. I think that the fear of death to a large degree is the fear of what manner we will die. Is it going to hurt? Will I be in pain? Will I be fearing for my life when it happens? Those are legitimate fears. Beyond that moment where life ceases and we are then dead, I asked myself: what does it really matter to you? My answer was that it didn't. Maybe I'd go off onto some new existential journey as a soul without a human body. Maybe not. Either way, I think oblivion is better than burning in a lake of fire for all eternity. Once the issue of the afterlife was resolved, there wasn't any point in identifying as a theist at all.
On top of all of this, the rise of the likes of Jerry Falwell and the Billy Graham Crusade were really showing their fruit, at least in my estimation. My parents began listening to Rush Limbaugh
every day
and so I essentially grew up listening to that fat blowhard as much as or more than the pastor at church. Sunday is for church and Jesus, but the rest of the week was the cult of Rush and later, when my parents got cable, the Fox News Channel.
As a result, there is no separation of religion and politics when it comes to Christians and Republicans in my mind. I *know* that there are normal, mainstream Christians out there. That there are liberal ones. That these people are rational and don't want to 'teach the controversy' in schools, think evolution is correct, that science is the way to discovering answers and solving problems, that having sex before you're married isn't going to damn you to an eternity of pain or put virginity, specifically feminine virginity on an impossible pedestal. I know they are there, but in this political climate, I sometimes wonder
where the fuck are you
in this political polarization where these extreme views aren't being put down by mainstream theists. Not from what I can see, at least. I hope I am wrong.
The Nye/Ham debate is what brought me to this forum, though I couldn't actually watch the debate because I thought anything Ham said would be to triggery for me. I know there is a lot of legitimate criticism out there over whether Nye did a good job, to what purpose was there in being set up in a debate like that one, why give Ham the time of day, etc. But there is this voice in me that says: this needed to happen. There may have been one person in that audience, just like me, who was made to go with his or her family for purposes of further indoctrination, who sat there thinking "I'm not alone" in having doubts and questions about the religion and instead of being affirmed in the theology, felt inspired or even liberated to further question and think for themselves. If there was at least one person in that audience that goes on to do their own research and reach out to people that will be happy to answer questions, then it was well worth it.
I'm still traveling down the road. I've come to a place where I'm in a huge familial argument where I'm going to have to deal with emotional fallout of my family realizing that I'm not that good little Christian girl they wanted me to be - who they spent x-amount of money on to go to college, simply to find a 'good Christian boy' to marry. (My dad to this day wants me to marry some male out of the church, even though I have not attended in a decade.) The sort of person my mother had warned me not to be, when I turned eighteen. The person that my church spent copious amounts of time trying ensure I did not become. Education liberated me as well as the people who tolerated me and helped me see that I was on the right road, I only needed to keep going.
So, that's my story.
TL;DR
my upbringing in the church sucked major galactic balls and that's why I'm not a Christian any longer. lol
*This man had come to our home, many times. I have three younger brothers. All of whom enjoyed hanging out with this man. He came to our vacation home as well. This man was thoroughly ensconced in the church and with the families therein as well as having a relationship with people in his neighborhood, including owning a trampoline that he allowed kids to use. My father was beside himself when he found out that this man, whom he trusted, had molested several kids in our church and was scared to death that his sons had been molested too. But he couldn't ask himself and so he asked my aunt to do the questioning for him. I was asked if I had ever witnessed anything or if there were times that my brothers were alone with the man. As far as our memories go, my brothers were left unscathed. Perhaps because I was always there with them. I couldn't really say. We were young. My brothers seem to be fine, though.
The following 5 users Like Deerdra's post:
5 users Like Deerdra's post
Mathilda
(10-02-2014)
,
docskeptic
(10-02-2014)
,
sTv0
(15-02-2014)
,
Miss Suzanne
(18-02-2014)
,
Bows and Arrows
(11-03-2014)
10-02-2014, 08:47 AM
natachan

Prove It



Likes Given: 531
Likes Received: 1,780 in 760 posts

Posts: 1,649
Joined: Oct 2013
Reputation: 36
RE: Share your de-conversion story
When I was a child I spoke to Jesus. I saw him as clearly as I see these words now. And he spoke to me. He told me to have faith in him and that he would take care of me. Long before I abandoned my faith in my early 20's I had accepted that this was just cooked up by my child brain.

I was brought up catholic, and for a short while I believed everything I learned in Sunday school. I enjoyed shows on Adam and Eve, I watched documentaries where they claimed to have found Noah's ark. When I started learning about the universe my paster told me that the earth wasn't 6000 years old. He told me about evolution and cosmology.

And so I grew up with one of those abstract faiths, we went to mass every Sunday, no meat on Friday, and no desert during lent. I went to Christian schools until I was 14, and we had chapel every morning.

When I was 14 I went to public schools and was made to read about other religions. I began to question. At the same time I was starting Latin, which made my mother and grandmother VERY happy. I began to read more and more not just about Rome but about the early church, since as we moved further on in Latin a large source of texts came from the church. When I got into college and declared my mother was talking about going to Rome and the Vatican.

But there were the texts. I became aware through my studies of the context of the documents of the New Testament. I became aware of the selection of texts and the reasons behind hem. I became aware of how the texts were intended to be read. My funding fell through and I left college.

But the seed had sprouted. I knew the gospels to be subject. I knew I couldn't believe them. But I still called myself a catholic. It was odd for me. So one day, about 4-5 years ago I went through the Nician creed and asked if I believed it. Could I call myself a Christian. I was honest white myself. I did not believe. And if i did not i could not call myself a Christian.
The following 3 users Like natachan's post:
3 users Like natachan's post
docskeptic
(10-02-2014)
,
Kaji
(18-02-2014)
,
Bows and Arrows
(11-03-2014)
13-02-2014, 04:06 AM
(This post was last modified: 13-02-2014 10:00 AM by rampant.a.i..)
rampant.a.i.

The sky looks pissed.



Likes Given: 2,488
Likes Received: 1,473 in 641 posts

Posts: 1,194
Joined: Feb 2014
Reputation: 26
Share your de-conversion story
Post edit
---
"It is a capital mistake to theorize before one has data. Insensibly one begins to twist facts to suit theories, instead of theories to suit facts."
― Sir Arthur Conan Doyle, Sherlock Holmes
13-02-2014, 11:38 AM
Ex-Faith

Newbie



Likes Given: 0
Likes Received: 3 in 2 posts

Posts: 4
Joined: Feb 2014
Reputation: 0
RE: Share your de-conversion story
I am a closeted skeptic and have been for the past year and a half. I have been raised in a partly Christian home; my mother is a very devout born-again Christian, while my dad doesn't have any particular religious beliefs. I asked Jesus to save me when I was nine, and I was thoroughly convinced that I was eternally secure and on my way to heaven. I'm now 18 and preparing to go to college; gradually, I've come to recognize the errors and idiocies of Bible-believing Christianity. I am still investigating, and I have not yet "come out" to my family, but I am confident that my decision to leave religious faith behind will not prove to be vain.
The following 1 user Likes Ex-Faith's post:
1 user Likes Ex-Faith's post
Bows and Arrows
(11-03-2014)
18-02-2014, 05:18 PM
Wanderingcelt

Newbie



Likes Given: 18
Likes Received: 11 in 4 posts

Posts: 25
Joined: Feb 2014
Reputation: 0
RE: Share your de-conversion story
I thought I would post this here instead of my intro so people didn't have to do a TLDR. Where as people coming in here want to read this stuff.
I was born in New Zealand and raised in a Christian family, they were not highly religious but my uncle (actually my mother's cousin, so my second cousin) was a pastor and all my immediate family attended the church he preached at.
The main figure head in regards to religion was my grandmother. She had been raised Anglican (in England) by her mother, her father was not particularly religious and neither was her brother. She remained Anglican, and my Grandfather who had been raised Presbyterian even 'converted' before they married.(because the Scottish had settled in the South Island of New Zealand where he was born).
My grandmother's brother became religious when he married his wife, and they became the parents of my second cousin who was to become a Church of Christ pastor. When he did so the whole family went to his church.
My grandmother and her nephew would often have religious discussions (he would come over for coffee) and as I lived with my grandmother for a time and was homeschooled by her I was often privy to them. She also always had the mormons and JWs in for tea or coffee when they came round.
I remember very early on realising that both my grandmother and 'uncle' changed their view points like they changed underwear. I think my grandmother realised this too, and went on a search. I was baptised Greek Orthodox when I was seven after one of my grandmother's searches ended on the Orthodox religion, her reason being because she loved history and it was the oldest.
There were many things I didn't like, I was a tomboy and didn't like having to wear skirts in church. I hated how the boys got to be acolytes and the girls couldn't go in the altar area, and for a time - the presbyter - told us that girls weren't even allowed to have communion on their periods because they were unclean - I didn't like being told some thing was wrong with me. When I was baptised I gained god parents who happened to be the priest and his wife, they were lovely but often told me I was far too outspoken. Our priest and his wife ended up going to the US, and my grandparents were not fond of the new priest, so we changed around Orthodox churches. We ended up worshipping at a very small struggling Antiochian Parish, were my grandfather would become a deacon, and eventually a priest.
The parish was disorganised, and the priest constantly said daft things to the young people that came to the church - and new families. One of the most memorable was when he more or less told a young guy he shouldn't where a ear piercing because he might be considered a homosexual. One day I stood up during the questioning time during a sermon and said that the sermon was ridiculous and near-sighted. I was about 15 at the time and this is where the change really started but it had begun long before that.
I was sent to a private Christian school until I was ten. Right from day dot, I always asked why the books I was provided with always contradicted my favourite tv programs, like walking with dinosaurs and the magic school bus. I also loved geology and had a rocks and mineral collection got into trouble when I used it during a speech and talked about how they had been formed over millions of years. I wasn't picked on too much because I was a really nice kid - but everyone always said I was weird because I questioned the teachers no matter how many times I had to write out lines Somehow I never got the 'strap' which was a wrap on the hand - even though heaps of kids got it. I was taken to the principals office at least once every month for being a smart mouth - I would always tell him I wasn't being smart I was asking a question.
Even now I realise he was a bit of a nutcase, he took the time to use the usual Christian apologetics with and told me he was impressed by my depth of questions so young but that I should have more faith, and that I should practice more faith - he even told one of the teachers to be more patient with me because negative reactions to my questions would make me lose faith. On many occasions I was forced to spend my lunch break watching videos in the staff office on creationism , intelligent design and the life of Jesus made to take to quizzes on them afterwards.
It wasn't until I was seventeen I finally got the straw that would break my back.
I started dating a guy when he I was seventeen, and for reasons still unknown to me (my mum was going through a rough patch) I was kicked out of home and off too live with him. My grandfather the priest gave me an earful about his reputation, and that was the last nail in the coffin for my theism. I told him his beliefs didn't make sense, and they were outdated and why would any one follow them.
I did some research,read more bible, my partner was Buddhist (still is
) but he didn't personally believe Bhudda was a deity just a really great guy - so I learnt a lot more about Eastern Religion. I became deist... I think for a short time, and then I became an agnostic. In late 2012 I began watching listening to the Atheist experience and different podcasts, I saw what all my religious friends posted, and believed and I wondered why I was on this bandwagon at all.
I realised it was fear, finally severing something I shared with my family something that I had always fought with - that logic some how meant cold and heartless even though my personality and my whole persona, and what I was known for amongst my friends was being cool, calm, collected and a voice of reason and that if became a more logical person some how I would feel less human. I thought I had to be spiritual even in a small way to be complete.
My partner had a very rocky six months at the end of 2012 and I had to come face to face with some very strong emotions, that I had been holding back from many years as a result of personal family things.
But I learnt my logic allowed me to feel more - that it opened my mind and let me ask more questions and learn so much more, and when I found comfort in scepticism and being more honest with myself and people - I finally began asking the tough questions, and helped myself and my partner out of this rut.
One day I realised I didn't really consider it very likely their is some form of supreme being, that it was something people held onto. Why? I don't know... will we ever truly know. Fear has to do with a lot of it I am sure.
Recently I moved to the UK for travel, and my grandmother came to visit, and stayed for three months. She had been feeling very trapped recently and hadn't gone to church for nearly a year because she couldn't agree with the new priest. She spent the first month teasing me about my atheism, not trying to convince me otherwise. I got kind of sick of it, I played along for sometime and let her tease me because it made her happy. We even went to Barcelona and when we went into the Cathedrals there she would give me a hard time and kept telling me she was waiting for me turn into a pile of ash (joking of course). I decided to share with her the atheist experience and other podcasts and videos by various atheists or agnostics. This was intended to make her less ignorant on what atheists believed - as in that they could believe anything they wanted an atheist only meant the didn't believe in deities.
One day she told me should couldn't do it any more - be religious or believe that she had been lying to herself for her whole life and she had been letting other people's opinions dictate her life. She spent a few days very sombre because she realised there was no guarantee she was going to see the ones she loved who had passed again.
I hadn't really been the fire starter though. My uncle the pastor, who I have mentioned, died of Leukaemia in 2010 - leaving behind a wife and 8 kids - when my grandmother had talked to him last, their final religious discussion - he had stopped believing Jesus was God, and had a very weird outlook on it all - she had realised how our own mortality and opinions warped our religious beliefs and morals - she had been asking questions since then and had never been satisfied. My de-conversion - and her fear for my salvation had pushed her over the edge.
So my family's religious guide, and the one responsible for my religious upbringing - she labels herself as agnostic now, she doesn't think she will be able to label herself atheist completely because being theist is so engrained.
I think it is important I mention her story too because it kind of brings mine full circle - and I think it was really her search and not being happy with the answers she was being given and never making me think any religious belief was set in concrete that allowed me to think the way I do now.
My family doesn't care - my mother isn't surprised.
I haven't really told my grandfather the priest but I will at some stage - but I think he already knows. I sent him a paperblank book with crosses and iconography for Xmas to write his notes when he is studying his prayers and bible because I know it something he finds a lot of joy in doing.
So I think I am lucky in the fact my friends and family support me and respect my views.
The following 5 users Like Wanderingcelt's post:
5 users Like Wanderingcelt's post
Bows and Arrows
(18-02-2014)
,
Mathilda
(18-02-2014)
,
Miss Suzanne
(18-02-2014)
,
evenheathen
(25-02-2014)
,
claywise
(16-12-2014)
18-02-2014, 08:03 PM
max_payne

Newbie



Likes Given: 15
Likes Received: 15 in 10 posts

Posts: 23
Joined: Feb 2014
Reputation: 0
RE: Share your de-conversion story
I was raised in a Christian home with Christian values and beliefs. My parents are great wonderful people and I really love them with all my heart. But going back to my DE-conversion story, at one point in my life I believed that all this religious non sense was true until I grew older and started to realize that it was all bull poo. It all started in College when I started studying psychology and the science behind the human mind. It got to the point where I realized that my entire belief system was explainable by scientific study/empirical observation. At this point a lot of doubt started to creep in which lead me to a phase of critically examining Christianity. I looked into textual criticism of the Bible, evidence behind the existence of Jesus (none at all), the relevance of religious belief in our modern world, hidden contradictions in the Bible, the irreconcilable accounts of the Jesus resurrection story, morality with and without belief ect. I tried really hard to hold onto my faith, but it stood no chance against science and reason. I realized that the Bible was not divinely inspired (man made), and that we didn't even have the original version of the New Testament. So I decided that it was time to liberate my mind and now I'm truly free!!! I reject all religious belief because it contaminates this world! You know the saying, science flies you to the moon and religion flies you into buildings! lol
The following 1 user Likes max_payne's post:
1 user Likes max_payne's post
Bows and Arrows
(11-03-2014)
19-02-2014, 02:46 AM
Miss Suzanne

What the hell am I doing?



Likes Given: 580
Likes Received: 736 in 395 posts

Posts: 804
Joined: Nov 2013
Reputation: 28
RE: Share your de-conversion story
I knew I wasn't quite like the other Mormon kids. I'd sit on the pew next to my mother and my grandparents and look around. The families were squished together with more children than my family had but there was something that I quickly noticed these families had that I lacked. A father. No, my dad isn't dead. But he isn't like how the other dads were. He wasn't there for me to take his suit jacket when the chapel room got cold like my friends did, he didn't have the gift of the priesthood to bless me to feel better when I was sick like the other dads could do, he wasn't there after meetings to come get me after primary like the other dads did. He can't do it because he isn't a member. My dad is the breed of hard core conservative that knows his bible cover to cover and faithfully spends his Sundays sleeping on the Lazy Boy instead of attending church (except Christmas and Easter, of course). What is his faith? Hell if I know, and to be honest, I never cared to ask even as a kid. All I knew is that we were different because of him. Probably the most significant way we were different is that we weren't sealed together as a family in the temple. Meaning that, after a family dies, they are together in the afterlife if they remain faithful in the church.
When I was young, I felt I was different because of how I bonded with my dad. My friends had their family home evenings, their family prayers, their time together going places together. My father and I had video games and action flicks. I remember standing around the computer, watching him play through the demo of Wolfenstein and finding the secret tunnels, taking turns with him and my brother in Metal of Honor to see who could outlast who, and sitting in the living room together to watch Stargate SG-1 before or after watching Ronin or We Were Soldiers. I didn't learn much about the man but I did enjoy my time with him. It would also explain why I preferred being alone mashing buttons than playing outside alone growing up. Nevertheless, despite how much I enjoyed this time with my father, I got the sense that it wasn't very Mormon. I felt that by default I was less righteous than them.
Thankfully I didn't get mocked or teased at for this. No one ever really pointed this out to me. It was something that I picked up on sitting mindlessly each and every Sunday. Though as I got older, we had more lessons about how it was paramount that we married someone within the church. My mom would also remind me and my brother to go for Mormons. Not to make the mistake that she did, thinking that she could convert my father. She wanted us to have someone we could be united with for all eternity and can bless our families like my dad couldn't.
Something I never liked about my church when growing up was that it was THE church. Meaning that no one else was as good as we were and that whoever didn't believe in our church wasn't as good as us. My friends as school were good people and believed in god and they were doing what they believed was right. Were they really going to be punished because they weren't part of my church? Couldn't they get some sort of brownie points for being the best they can be in their church? I always thought it was a shame these good people couldn't get all the blessings because they couldn't be happy in my church. I suppose that's why I, growing up, didn't take too much to heart about finding a Mormon guy instead of the fps talented guy of my dreams. Sure, it would have been nice if he was Mormon, but if he was happy not being Mormon and I loved him, why would I twist his arm into being what didn't make him happy?
But these seemingly big problems were brushed away for later. In my youth, I loved going to church. The sitting quietly in a pew during sacrament, not so much. But the going to Sunday School and Young Womens class to hang out with my friends? Youth Conferences and to Girls Camp! Those other kids were the highlight of my Sunday and Wednesdays and weekends all the way from junior high through high school.
When I became a senior in high school, I made a choice that would change my life. Instead of striving to attend BYU like my church friends or go to a local college like my other friends, I decided to attend a college a few hours away from home. It was away from home, away from the comforts of all I grew with that I began to see the cracks in my logic. I was in a decently sized city where all the church members my age had grown up together and, though they were friendly towards me, I couldn't link into their little preppy click. To further illustrate, I'd come out of bible study singing Flogging Molly to myself watching them peeling out of the parking lot with whatever new Miley Cyrus song that came out blaring from their speakers. Nice enough but I had no chance. In Sunday School lessons, it began to sink in that afterworld wise, I was screwed. I was doing my best to live the gospel. But I realized have died and went to my Heavenly Father, hearing him say, "well, in life you were kind and strive to live according to my gospel. However, you cannot attain the highest level of my kingdom for you were not seal in mine temple." Meaning that because my family didn't hold hands in a circle in one of the many temples and that I didn't make promises to god in a temple instead of just in my personal prayer, I could never obtain the full blessings. I wasn't good enough just as myself. Unless I found myself a good Mormon boy and got hitched in the temple. For the first time, I felt guilty for wanting to play things like Resident Evil 4 or Team Fortress 2 or even Tekken, a series I grew up with. These things I loved were far from doctrine standards and I needed to make myself attractive enough to marry into the first degree. I'd repent, try not to play anything, found myself missing it then finding myself shooting something in the head in a virtual world. Then the hopeless, terrible feeling would set in again.
A voice that I equated to being the holy ghost told me that I was alright playing violent games, but how could it be true? Why would it be okay for me to do something that I know he wouldn't tell Molly Mormon to do?The more days went by, the more I'd ask myself questions. Why was my bible study class counting for BYU credits? If I wanted to go to BYU I'd be there, plus shouldn't you want to take a bible study to improve yourself? Why were the people who weren't Mormons, that did terrible things like drink and didn't attend church every Sunday and told sex jokes, so much caring and friendly towards me than the Mormons? Why wasn't my brother who served in the military (which Prophet Gordon B. Hinkely said was as honorable as a mission) not respected after he finished his four years? Why? And, strongest question of all, is it really free agency if only one option is "right"? What freedom is in that? It's like telling a toddler he has a choice between colors or playing the drums and telling him you'll only give him a cookie if he colors. Both are things he'd like, and he might want the drums more, but he's twisted into coloring because he thinks he's getting a cookie. That's dirty shit to pull for someone omnipotent.
I came to realize that I didn't love this church that I grew up in for the doctrine. I loved it for the people. What was the point of that if there was even better people outside the church? I stopped reading my scriptures and attending church functions. But I didn't let myself stop believing completely. I was too scared enough denying the one truth. In Mormonism, when you deny the gospel, you're totally screwed. Even if you decide that Joseph Smith wasn't your guy but you still love God, you're completely and utterly screwed. All the people who didn't believe in this life have the chance to learn and be baptized into heaven. Unless you denied it. Then you're wandering in the darkness with only your sorrow and self pity to accompany you for all of eternity. That sounded miserable, I didn't want that but I didn't want to believe. I don't think it even came to mind at all that there couldn't be a creator until I saw the Secular Alliance group set up in the campus cafeteria. The president was a friend so I went up to the booth. As I approached, I saw students practically shoving bible verses into his face. They left and we talked. I came to realize no only had people been doing that to him all day but he'd even gotten hand written comments such as him being a devil worshiping baby eater. Eventually he got more people wanting to save his poor soul and I left appalled. I knew some people could be mean but I didn't think people could be hateful in the name my loving god. Then I realized I didn't quite know what Atheism was.
I went to youtube, searched it and found the Story of Suzy. Suzy? My name's Suzanne! It seemed like the natural one to pick first. I clicked on it and freaking hated it. Suzy prayed like such an idiot. I wanted to shake my screen and yell, "Suzy, you pray like an idiot! You're making all us Suzannes look freakin' stupid!" But I had to see what other videos there was on TTA Youtube page. They all sent a sickening feeling through me me, but the one that struck me as pure truth was the video, "Diary of an ExMormon." I watched the video and ventured off to the website linked, learning more about the church that raised me than the church ever bothered to share. That was enough for me to know I didn't want to be a Mormon anymore. But did I want to give up god? I had to figure it out. I listened to Seth's podcasts like a new addition. I searched for documentaries. Out of all the ones that I found, the Youtube series "Why I'm No Longer Christian", Penn and Teller's "Bullshit" and Bill Mauher's "Religulous" stuck out. All these men sounded very smart (well, Penn was mostly just loud) and drove home their point in a clear, crisp fashion. More importantly, they all made sense. More sense than the truths I had been taught for all my life prior. One day, I prayed to God, saying that I was sorry but I couldn't believe anymore because everyone else made more sense. I didn't hear the holy ghost. I didn't fear eternal darkness as much. I felt free.
If this ended my way, I'd be living on my own. But no, I couldn't get a job away from home. So now at home I am, stuck living with a bunch of Mormons. Here, perhaps, is the kicker. They don't know that I am not a Mormon anymore.There's few reasons I haven't broken down and told them. One, I don't know if they could handle thinking of me wandering around in hell because I rejected Joseph Smith's gospel. Two, with my dad being extremely conservative, I know he'd kick me out since he even said once that he'd disown his own children if they were being evil (he said that in relation to if one of us were gay which is "close to demon possession" but I imagine being Atheist is the same) and I don't have the money to be on my own yet. Three, I don't want my parents to pressure my sister to stay within the church and discourage her from making her own life choices more than they probably are because I fell away. All of these are excuses, yes. But it's what I feel I got to do now to survive and keep myself from getting more depressed in my life.
So what's going to happen to me next? Are they going to find out? Am I going to tell them? Hell if I know. I'm working on getting another job though. Whatever happens, I still got the dream: me going home to my own little apartment. Drinking a cup of coffee when I feel like it. Having rum to pour in my coke. Sitting on my porch while smoking a tobacco pipe.
My pina colada in a pint glass.

Every day she feels a little bit older. Every day's a little wetter and colder
.
---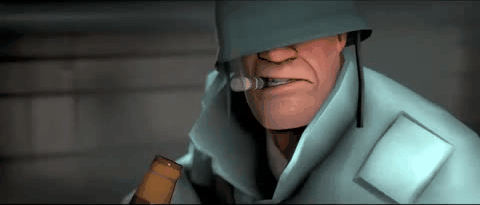 The following 2 users Like Miss Suzanne's post:
2 users Like Miss Suzanne's post
Bows and Arrows
(11-03-2014)
,
claywise
(16-12-2014)
User(s) browsing this thread: 1 Guest(s)