Should adults be allowed view this section?
28-11-2012, 07:38 PM
Tartarus Sauce
Overlord of the Cuteness Realm


Likes Given: 10,259
Likes Received: 1,999 in 962 posts

Posts: 2,385
Joined: Oct 2012
Reputation: 82
RE: Should adults be allowed view this section?
Define "adult." In my country of residence, I'm an adult in the eyes of the law, but I'm still a teenager. I can't provide for myself economically and I'm not fully independent by any stretch of the imagination, but depending on which definition of an adult you are referring to, I could also be excluded. If you are going by somebody who is 20 instead of 19 is no longer allowed to view the teen section, then that makes absolutely no sense, for what difference does that one year make? Does the 20 year old all of the sudden fall off the angst train? I fell off the angst train several years ago, and don't really have any motivation to solely converse with my cohorts on this website. This is a forum which has a broad age range in its member base, so conversations are going to be more "adult" in nature (usually, not always though), so why the fuck should any particular teen feel the need to have a section dedicated to "teen" talk? When was the age of someone ever a major element of this forum? Making the teen section itself created a conscious age divide, and making it exclusively for teens would just exacerbate that. If you want to go rant about your "teen" feelings without having the oldies pop in, there are websites for that, but it isn't this one.

I mean, not that I would care if I was excluded from this forum once I hit 20, considering some of the least intellectually stimulating and immature threads are contained in this sub-forum, but I'm more miffed over the thought about age grouping being a legitimate criteria for making forum sections.
---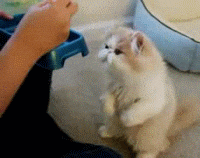 The following 2 users Like Tartarus Sauce's post:
2 users Like Tartarus Sauce's post
Hughsie
(28-11-2012)
,
Near
(29-11-2012)
User(s) browsing this thread: 1 Guest(s)