Smoldering baby Jesus - Phil Hendrie
25-12-2012, 05:06 AM
Grassy Knoll

Lurking in the shadows



Likes Given: 2,479
Likes Received: 853 in 462 posts

Posts: 1,407
Joined: Jan 2012
Reputation: 29
Smoldering baby Jesus - Phil Hendrie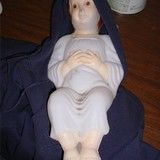 Phil Hendrie has already been introduced on the forum
here
.
Phil is a talk radio jock that "interviews" odd guests on his show. I've been hoping to hear this bit on his
official podcast site
but I haven't seen it listed yet.
This excerpt is from an older podcast site and is just a small snippet of Phil talking to fire and brimstone Pastor Rennick about his church's Christmas pageant in 2001. As an analogy to 9-11 and religion, the theme is how terrorists can try to blow up the baby manger but Jesus will survive. Pastor Rennick is on the radio to promote this play by telling us that one lucky audience member will win a special prize if they can catch the smoldering baby Jesus during the mock terrorist explosion at the end of the show! It will be rigged on a spring loaded crib with dry ice inside of it to appear to be smoldering as it flies through the air. Obviously the callers are in enraged and hash it out with the good Pastor Rennick.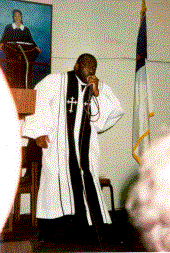 I remember listening to to whole thing live on the radio. It's a funny bit
http://tunein.com/topic/?TopicId=41959790
25-12-2012, 08:59 AM
Erxomai The Psychedelic Atheist



Likes Given: 23,003
Likes Received: 13,607 in 6,996 posts

Posts: 16,096
Joined: Nov 2011
Reputation: 61
Smoldering baby Jesus - Phil Hendrie
Oh my Fuck! I remember this one. Classic!
Nice pull, Gassy!
---
It was just a fucking apple man, we're sorry okay? Please stop the madness
~Izel
User(s) browsing this thread: 1 Guest(s)