So, creepy or cute?
11-09-2014, 05:41 PM
dancefortwo

Naked Poster



Likes Given: 14,855
Likes Received: 15,484 in 7,315 posts

Posts: 11,964
Joined: May 2013
Reputation: 96
RE: So, creepy or cute?
um.......ick
---
Shakespeare's Comedy of Errors.... on Donald J. Trump:

He is deformed, crooked, old, and sere,
Ill-fac'd, worse bodied, shapeless every where;
Vicious, ungentle, foolish, blunt, unkind,
Stigmatical in making, worse in mind.
11-09-2014, 06:50 PM
Miss Suzanne

What the hell am I doing?



Likes Given: 580
Likes Received: 718 in 395 posts

Posts: 803
Joined: Nov 2013
Reputation: 28
RE: So, creepy or cute?
(10-09-2014 06:04 PM)

Smercury44 Wrote: Cute or creepy? I think the word you're looking for is weak




I watch this and wonder how long until someone photoshops a rainbow flowing behind that cat and makes a looped video of it flying to the nyan cat song.
Over all I think it's...interesting. From an art perspective, I think it's cool. From a pet owner perspective, I'm indifferent. To each their own. Wonder how much that all costs between the propellers and the taxidermy.
---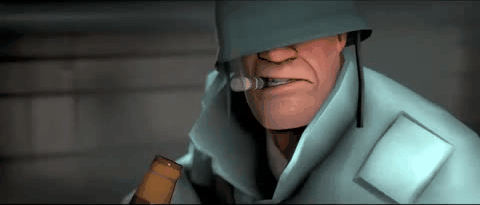 The following 1 user Likes Miss Suzanne's post:
1 user Likes Miss Suzanne's post
Smercury44
(11-09-2014)
12-09-2014, 02:27 AM
Misanthropik

Peach Batman



Likes Given: 3,030
Likes Received: 2,372 in 1,235 posts

Posts: 2,993
Joined: Aug 2012
Reputation: 51
RE: So, creepy or cute?
Rat-plane? Meh. It's interesting. Cat-drone? Hi-fucking-larious.
But these...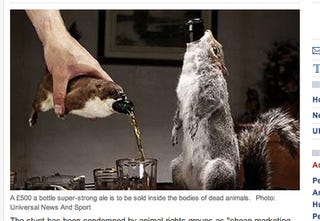 Not that I'm against it on an ethical level; I'm just not sure I'd want it so close to my face.
Plus it's just...*shivers*
---
Through profound pain comes profound knowledge.
Ridi, Pagliaccio, sul tuo amore infranto! Ridi del duol, che t'avvelena il cor!
The following 1 user Likes Misanthropik's post:
1 user Likes Misanthropik's post
Smercury44
(12-09-2014)
User(s) browsing this thread: 1 Guest(s)