So.....who loves capitalism?
17-11-2012, 06:02 PM
(This post was last modified: 17-11-2012 06:10 PM by Tartarus Sauce.)
Tartarus Sauce
Overlord of the Cuteness Realm


Likes Given: 10,282
Likes Received: 2,002 in 964 posts

Posts: 2,387
Joined: Oct 2012
Reputation: 82
RE: So.....who loves capitalism?
Then he's a kook and a tool of the highest order.
Doesn't surprise me though, typical mindset of a conspiracy theorist. Ignore contradicting evidence and claim that the opposing side is under brainwash control. OH THE IRONY. I guess we just can't touch Stalin since he never disseminated deceitful propaganda himself.
I'm curious though, does he consider Rosa Luxemburg, Walter Benjamin, George Sorel and the like to be part of the whole "capitalist propaganda?"
---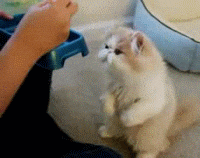 User(s) browsing this thread: 1 Guest(s)