So.....who loves capitalism?
18-11-2012, 07:05 PM
Tartarus Sauce Forum's Producer of Hairballs



Likes Given: 18,670
Likes Received: 4,406 in 1,932 posts

Posts: 4,206
Joined: Oct 2012
Reputation: 116
RE: So.....who loves capitalism?
(18-11-2012 06:51 PM)

Styrofoam02 Wrote: Yeah, becuase there aren't MILLIONS of people in communist china starving to death in the rice fields, or the slave labor sweat shops. North Korea is doing a really REALLY good job at feeding their people too. I mean, I would much rather go to North Korea than South Korea, it is no question.

Face it, capitalism isn't perfect. Smart people will always find ways to exploit the system. But in capitalism, at least the power and wealth is spread around more than just the top people in the party. The poor in America are far better off here than they are in North Korea, China, and just about any country in Africa. There is a reason for that... and its free market capitalism that creates competition between businesses that increase quality and decrease prices... How many countries have Poor people who are also obese? (in the past poor people didn't eat anything....and its still like that in the underdeveloped world.)
Bad things happening to people under a communist regime? Nah, capitalist propaganda obviously, nothing can go wrong in a perfect system.
I see you feel into the same "trap" that I did.
---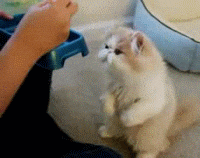 User(s) browsing this thread: 1 Guest(s)