Spammy PM from AndrewB
21-09-2015, 04:33 PM
Anjele

Girly's Other Wife



Likes Given: 18,125
Likes Received: 31,923 in 13,470 posts

Posts: 24,836
Joined: Feb 2012
Reputation: 188
RE: Spammy PM from AndrewB
(21-09-2015 04:14 PM)

onlinebiker Wrote:

(21-09-2015 12:28 PM)

Momsurroundedbyboys Wrote: I was convinced when I read the forwarded Pm.

Yeah I still banned the fucker for shenanigans, but I'll go to confession later.



Know what I always thought would be fun to do???

Go to a Catholic church, get in line and go to confession -- and start making shit up......

Time it, and make bets on how long it takes me to send the priest running in fear of his life.....................

"Forgive me father for I have sinned.. It's been 44 years since my last confession....

This morning I had baby and eggs for breakfast....... Yeah -- baby..... What kinda stupid question is that padre??? A fucking baby -- you know -- human veal, if you will........ What part of baby are you having problems with fucknuts????"

........

Hey -- if they can make up the guy who makes the rules, I can make up the rules I broke.... We're even....
It's been done. Was doing that as a kid since we were marched off to confession every week...were kids...and didn't really have much to confess, if anything.
And it's "Bless me father for I have sinned". You get the forgiveness part from gawd after you do your penance. The priest can't absolve your sins, just tell you what prayers to say so that you can be forgiven.
Oh my god I am heartily sorry for having offended thee...etc.
---
See here they are, the bruises, some were self-inflicted and some showed up along the way. -JF
The following 1 user Likes Anjele's post:
1 user Likes Anjele's post
Fireball
(21-09-2015)
21-09-2015, 05:26 PM
Likes Given: 15,339
Likes Received: 6,001 in 3,466 posts

Posts: 6,578
Joined: Aug 2015
Reputation: 69
RE: Spammy PM from AndrewB
I got that PM from Andrew. I feel so validated, as a new person here!
The following 1 user Likes Fireball's post:
1 user Likes Fireball's post
Aliza
(22-09-2015)
21-09-2015, 05:28 PM
Anjele

Girly's Other Wife



Likes Given: 18,125
Likes Received: 31,923 in 13,470 posts

Posts: 24,836
Joined: Feb 2012
Reputation: 188
RE: Spammy PM from AndrewB
Damn - don't know if I should hurt or happy...no PM for me.
I think I will go with happy.
---
See here they are, the bruises, some were self-inflicted and some showed up along the way. -JF
The following 1 user Likes Anjele's post:
1 user Likes Anjele's post
dancefortwo
(21-09-2015)
21-09-2015, 05:30 PM
(This post was last modified: 22-09-2015 02:07 PM by Fireball.)
Likes Given: 15,339
Likes Received: 6,001 in 3,466 posts

Posts: 6,578
Joined: Aug 2015
Reputation: 69
RE: Spammy PM from AndrewB
(21-09-2015 04:33 PM)

Anjele Wrote:

(21-09-2015 04:14 PM)

onlinebiker Wrote: Know what I always thought would be fun to do???

Go to a Catholic church, get in line and go to confession -- and start making shit up......

Time it, and make bets on how long it takes me to send the priest running in fear of his life.....................

"Forgive me father for I have sinned.. It's been 44 years since my last confession....

This morning I had baby and eggs for breakfast....... Yeah -- baby..... What kinda stupid question is that padre??? A fucking baby -- you know -- human veal, if you will........ What part of baby are you having problems with fucknuts????"

........

Hey -- if they can make up the guy who makes the rules, I can make up the rules I broke.... We're even....


It's been done. Was doing that as a kid since we were marched off to confession every week...were kids...and didn't really have much to confess, if anything.

And it's "Bless me father for I have sinned". You get the forgiveness part from gawd after you do your penance. The priest can't absolve your sins, just tell you what prayers to say so that you can be forgiven.

Oh my god I am heartily sorry for having offended thee...etc.
...and you're entering the pew and bash your knee and let out a string of profanity,
sotto voce
. Do you go get back in line, or just add another "Hail Mary"?
21-09-2015, 08:00 PM
quoin

Newbie



Likes Given: 54
Likes Received: 136 in 73 posts

Posts: 94
Joined: Aug 2014
Reputation: 4
RE: Spammy PM from AndrewB
(21-09-2015 05:26 PM)

Fireball Wrote: I got that PM from Andrew. I feel so validated, as a new person here!
Got to dazzle them with BS when they're young and can't think for themselves.
---
Invisible, undetectable results don't count
The following 1 user Likes quoin's post:
1 user Likes quoin's post
DLJ
(21-09-2015)
21-09-2015, 09:48 PM
Chas

Terse



Likes Given: 34,353
Likes Received: 47,935 in 20,439 posts

Posts: 39,108
Joined: Nov 2011
Reputation: 205
RE: Spammy PM from AndrewB
(21-09-2015 12:00 PM)

jennybee Wrote:

(21-09-2015 11:52 AM)

julep Wrote: I feel left out. No PM for me.


I can forward it to you if you like
Why not just post the content?
Never mind.
---
Skepticism is not a position; it is an approach to claims.
Science is not a subject, but a
method
.
21-09-2015, 09:58 PM
EvolutionKills

Certified Multi-Apocalypse Survivor



Likes Given: 23,218
Likes Received: 26,177 in 9,938 posts

Posts: 15,784
Joined: Jan 2013
Reputation: 141
RE: Spammy PM from AndrewB
(21-09-2015 12:11 PM)

jennybee Wrote: Okay--you asked for it--prepare to be saved and experience some Jebus-y goodness.

From Andrew--Entitled Caution

Dear Breathren

Put away your pride and trust in God.

If you will not believe In God you will not be saved,are you hoping to die without having to see God after you've died just ceasing to exist?or are just not submitting to God ,because you hate his rules,and just want to ignore God so that you can watch porn for example?or are you denying God because your a coward and ashamed to say it in front of your mate's?or are being an atheist to act smart or to act cool,or are you just being dishonest and just looking at the evidence against God but your not carefully looking at the evidence for God's existence, my friend, if you are a professed "atheist/agnostic," I promise you that YOU WILL BELIEVE IN GOD after the very first 5 seconds of awakening in the horrifying torment Hell. There are no atheists in Hell.

There are many be athiest's and agnostic's who have died who used to be good and some funny and some smart and some helpful,and some protective and some careing and some who do evil deed's.They are sadly a believer in God this moment in the fires of Hell, as they awaits his final judgment at The Great White Throne Of Judgment (Revelation 20:11-15). The Bible teaches and warns in Revelation 20:11-15 that God the Father will bring up all the dead from Hell (Greek: Hades) and the dead, and He will judge the dead, casting them into the Lake of Fire (Greek: Gehenna) for all eternity without hope or end you might wonder is there fire after death,the fire repressant's some sort of torment. 2nd Thessalonians 1:8 warns that God Himself will punish them, taking vengeance upon them with flames of fire. 2nd Thessalonians 1:8, "In flaming fire taking vengeance on them that know not God, and that obey not the gospel of our Lord Jesus Christ." Only a total fool would dare say that these plain Scriptures are merely figurative, or mean anything other than exactly what they teach.

I don't write this letter to be unkind; but rather, to WARN YOU OF THE JUDGMENT TO COME IN THE LAKE OF FIRE! Colossians 1:28-29, "Whom we preach, warning every man, and teaching every man in all wisdom; that we may present every man perfect in Christ Jesus: Whereunto I also labour, striving according to his working, which worketh in me mightily." Only one sin can keep a person out of Heaven, which is the unpardonable sin of unbelief. If you die in your sins without having received Jesus Christ as your personal Savior in your lifetime, you will go to Hell to burn forever. Nobody Is Laughing In Hell . Everyone who goes to Hell pays their own way, but every one that goes to Heaven has a free pass.

But you say, "I don't believe in Hell!" You are not alone, a USA TODAY poll shows 59% of Americans don't believe in a literal Hell. ARE YOU GOING TO HELL?. Whether or not you believe that a literal Hell exists doesn't change the fact that it DOES exist. Are you calling God a liar? God authored the holy Bible.(See archaeology),(See archaeology 2).

But let's say for argument's sake that you don't know for certain that Hell exists. Are you willing to burn in Hell for all eternity if you're wrong? Common sense tells us that sin MUST be punished. Our very human soul tells us that there MUST be a God Who is going to judge every human being in eternity. The Bible warns in Ecclesiastes 12:14, "For God shall bring every work into judgment, with every secret thing, whether it be good, or whether it be evil."

By definition, according to CCC 1033(Catechism of the Catholic Church), hell is "[the] state of definitive self-exclusion from communion with God and the blessed." Some people cannot fathom how Hell could be a reality if God is truly an "all-loving" and "merciful God." Yet, Hell could be said to be both the definitive expression of God's justice and of the lofty calling and dignity of man. What do I mean by this?
The existence of God cannot be proved or disproved. The Bible says that we must accept by faith the fact that God exists: "And without faith it is impossible to please God, because anyone who comes to Him must believe that He exists and that He rewards those who earnestly seek Him" (Hebrews 11:6). If God so desired, He could simply appear and prove to the whole world that He exists. But if He did that, there would be no need for faith. "Then Jesus told him, 'Because you have seen me, you have believed; blessed are those who have not seen and yet have believed'" (John 20:29).
That does not mean, however, that there is no evidence of God's existence. The Bible states, "The heavens declare the glory of God; the skies proclaim the work of His hands. Day after day they pour forth speech; night after night they display knowledge. There is no speech or language where their voice is not heard. Their voice goes out into all the earth, their words to the ends of the world" (Psalm 19:1-4). Looking at the stars, understanding the vastness of the universe, observing the wonders of nature, seeing the beauty of a sunset—all of these things point to a Creator God. If these were not enough, there is also evidence of God in our own hearts. Ecclesiastes 3:11 tells us, "…He has also set eternity in the hearts of men." Deep within us is the recognition that there is something beyond this life and someone beyond this world. We can deny this knowledge intellectually, but God's presence in us and all around us is still obvious. Despite this, the Bible warns that some will still deny God's existence: "The fool says in his heart, 'There is no God'" (Psalm 14:1). Since the vast majority of people throughout history, in all cultures, in all civilizations, and on all continents believe in the existence of some kind of God, there must be something (or someone) causing this belief.

In addition to the biblical arguments for God's existence, there are logical arguments. First, there is the ontological argument. The most popular form of the ontological argument uses the concept of God to prove God's existence. It begins with the definition of God as "a being than which no greater can be conceived." It is then argued that to exist is greater than to not exist, and therefore the greatest conceivable being must exist. If God did not exist, then God would not be the greatest conceivable being, and that would contradict the very definition of God.

A second argument is the teleological argument. The teleological argument states that since the universe displays such an amazing design, there must have been a divine Designer. For example, if the Earth were significantly closer or farther away from the sun, it would not be capable of supporting much of the life it currently does. If the elements in our atmosphere were even a few percentage points different, nearly every living thing on earth would die. The odds of a single protein molecule forming by chance is 1 in 10243 (that is a 1 followed by 243 zeros). A single cell is comprised of millions of protein molecules.

A third logical argument for God's existence is called the cosmological argument. Every effect must have a cause. This universe and everything in it is an effect. There must be something that caused everything to come into existence. Ultimately, there must be something "un-caused" in order to cause everything else to come into existence. That "un-caused" cause is God.

A fourth argument is known as the moral argument. Every culture throughout history has had some form of law. Everyone has a sense of right and wrong. Murder, lying, stealing, and immorality are almost universally rejected. Where did this sense of right and wrong come from if not from a holy God?

Despite all of this, the Bible tells us that people will reject the clear and undeniable knowledge of God and believe a lie instead. Romans 1:25 declares, "They exchanged the truth of God for a lie, and worshiped and served created things rather than the Creator—who is forever praised. Amen." The Bible also proclaims that people are without excuse for not believing in God: "For since the creation of the world God's invisible qualities—His eternal power and divine nature—have been clearly seen, being understood from what has been made, so that men are without excuse" (Romans 1:20).

People claim to reject God's existence because it is "not scientific" or "because there is no proof." The true reason is that once they admit that there is a God, they also must realize that they are responsible to God and in need of forgiveness from Him (Romans 3:23, 6:23). If God exists, then we are accountable to Him for our actions. If God does not exist, then we can do whatever we want without having to worry about God judging us. That is why many of those who deny the existence of God cling strongly to the theory of naturalistic evolution—it gives them an alternative to believing in a Creator God. God exists and ultimately everyone knows that He exists. The very fact that some attempt so aggressively to disprove His existence is in fact an argument for His existence.

How do we know God exists? As Christians, we know God exists because we speak to Him every day. We do not audibly hear Him speaking to us, but we sense His presence, we feel His leading, we know His love, we desire His grace. Things have occurred in our lives that have no possible explanation other than God. God has so miraculously saved us and changed our lives that we cannot help but acknowledge and praise His existence. None of these arguments can persuade anyone who refuses to acknowledge what is already obvious. In the end, God's existence must be accepted by faith (Hebrews 11:6). Faith in God is not a blind leap into the dark; it is safe step into a well-lit room where the vast majority of people are already standing.

There are a lot of competing truth-claim systems in the world. How do we know that we as Christiansare believing what is true and are not deceived? The answer is threefold.
First, Christianity is only as true as the person of Jesus. He fulfilled prophecy, claimed to be God in flesh, performed many miracles, died, and physically rose from the dead. Christianity is about Jesus, His claims, and His deeds. It is based on Him, and it is only as true as He is true.
Second, Christianity is consistent with reason, facts, and shows evidence of God's inspiration in the Bible.
Third, all other religious systems are either unverifiable or irrational in their teachings.
The person of Jesus
For the Christian, the ultimate expression of truth is found in the person of Jesus who said, "I am the Way, the Truth, and the Life and no one comes to the father but through me . . . ," (John 14:6). Jesus, who claimed to be divine, performed many miracles, and rose from the dead, said that He alone was the Truth. He was either right or wrong. There is no in-between. If Jesus is wrong, then Christianity is a wrong. If Jesus did not rise from the dead, then we should abandon our faith because He would be no different from anyone else. If Jesus is not God in flesh, then we should denounce Him as a madman because you can't claim to be God and be sane--unless the claim is true. Therefore, if what Jesus said about Himself is true, then Christianity is true.
Did Jesus fail to rise from the dead? If so, why could no one produce the body? Were the eyewitnesses of His resurrection really conspirators and liars? Then how did they concoct such a lie based on eyewitnesses' accounts that could have been verified at that time? We have no historical refutations of the Gospel claims. Why would people invent such a story that they knew would probably cost them their lives? Why would Paul--of Pharisees sent to destroy Christianity--suddenly convert and state that his conversion was based upon the appearance of the resurrected Christ? The answer to these questions are best found by believing that Jesus was who He said that He was, performed miracles, and rose from the dead.
You see, Christianity is only as true as Jesus is true. If it can be shown that Jesus lied, failed to perform miracles, was not God in flesh, and did not rise from the dead, then Christianity is false and we are deceived.
Reason, Facts of history, and Inspiration
There is nothing within the scope of Christian teaching that denies reason. The doctrine of the Trinitymay be a mystery, but it is not illogical. The incarnation may be paradoxical in that the person ofJesus is both divine and human, but it is not impossible. The resurrection of Christ may be enigmatic, but it does not defy logic unless you deny the miraculous to begin with. Christianity is reasonable, that is, it does not violate logic. It may contain mysteries and paradoxes, but there is nothing within its body of teaching that contradicts reason.
There is nothing within Christian teaching that denies the facts of history. History and archaeology confirm the Bible. We have manynon-biblical accounts of New Testament events and/or people.Josephus, a Jewish historian (AD 37-101), mentioned John the Baptist and Herod (Antiquities, Book 18, ch. 5, par. 2) as well as Jesus (Antiquities, Book 18, ch. 3, par. 3) and James (Antiquities, Book 20, ch. 19). Tacitus, a Roman historian (AD 55-117), mentions Jesus (Annals XV); Thallus (Circa AD 52), mentions the eclipse of the sun.1
The facts of archaeology and history support the Bible and do not contradict it. Various cities mentioned in it have been discovered: Arad, Bethel, Capernaum, Chorizin, Dan, Ephesus, Gaza, Gezer, Hazor, Hesbon, Jericho, Joppa, Nineveh, Schechem, Susa, etc. The Hittites have been verified as have the stables of Solomon, etc. The point is that there is nothing in archaeology that contradicts Biblical truth. It agrees with and is consistent with archaeology and history.
Evidence of Biblical inspiration can be clearly seen in the prophecies found in the Old Testament and their fulfillment in the New.
The following cities were prophesied to be destroyed and never rebuilt which has come true since they have not yet been rebuilt. Nineveh (Nah. 1:10, 3:7, 15, Zeph. 2:13-14), Babylon (Isaiah 13:1-22), and Tyre (Ezek. 26).
Prophecies about Jesus: Jesus would be born of a virgin--Isaiah 7:14 fulfilled in Matt. 1:18, 25, His birthplace in Bethlehem--Micah 5:2, fulfilled in Matt. 2:1, Preceded by a messenger--Isaiah 40:3, fulfilled in Matt. 3:1-2, side pierced--Zech. 12:10, fulfilled in John 19:34, that He would be crucified--Psalm 22:1, 11-18, fulfilled in John 19:23-24.
Prophecies of the future and their fulfillment are evidence of God's involvement in Christianity. Though much more can be written on this topic, the evidence of God's work in the Bible can be demonstrated reasonably to be true. It is scientifically accurate, archaeologically accurate, and historically accurate. When this is combined with the extremely well-preserved documents written by the eyewitnesses, it leads us to conclude reasonably that the Bible is preserved excellently and is not merely the product of human effort. It is divinely inspired.
Of course, there are critics who say that the Bible was altered to make it look as though Jesus fulfilled prophecies. But this would mean the Bible was purposely written to be a deception. What evidence exists for that claim? How do the critics account for the Bible's declaration of teaching truth while it is based on a lie? Why would the disciples knowingly deceive and suffer ostracization from their culture and be willing to die for what they knew was false? Such basic questions would need to be answered because those who would propose a new theory would need to answer the tough questions that their theories would raise. Can they give a more reasonable explanation than the one contained in the Bible--that Jesus was who He said that He was and did what the Scriptures say that He did? If no more feasible theories can be proposed that would account for all the facts, then the critics have nothing on which to stand, and the claims of Scripture are true.
Other belief systems are unverifiable or irrational
There are other belief systems that claim to be valid, but they are either non-verifiable historically or irrational internally. For exampleMormonism clearly contradicts the Bible (teaches God was a man on another planet, is married to a goddess wife, etc.,) and has no historical evidence to validate the book of Mormon, and teaches the logical impossibility of an eternal regression of causes. It teaches that there is an infinite regression of gods being formed, i.e., an infinite list of causes in the past. But this is impossible since this would require crossing an infinite amount of time (causal events) to get to the present. But an infinite amount of time cannot be crossed, otherwise, it isn't infinite. Therefore, there cannot be an infinite regression of new gods being formed, and Mormonism can't be true.
Islam teaches that the Quran is the absolute truth revealed from their god Allah. It further states--and this is critical--that if one fact in the Quran is incorrect, then Islam is not true. But the Quran teaches a man's seed comes from his chest--not testes, (Quran 86:5-7). It describes crucifixion before its invention (Quran 7:123-124) and says that birds and ants can talk (27:16, 27:18). Since these are not true, Islam can't be either.
Atheism--as a negative worldview--cannot be validated to be true, nor can it account for rationality since its materialistic perspective cannot bridge the gap between absolute, conceptual realities (i.e., logical absolutes on which reason is based) and the principle of materialism--that all things in the universe can be understood in terms of motion, matter, chemical reactions, etc. Again, atheism can't be verified as being true since it is a position of negativity. A denial of the existence of something is almost always impossible to validate.
Reincarnation religions (Hinduism, Buddhism, etc.,) have the problem of karma, the residual cause-and-effect from previous lives that governs future incarnation levels. These incarnations serve the goal of teaching the soul, through life's journey's, [sic] so that they can return to the divine source (how can this be verfied?). But each soul had at its initial incarnation perfect karma, yet each soul failed to return to the source even while having had perfect karma. Instead, each soul is locked in the ongoing cycle of reincarnation. If the soul had not learned its lessons after experiencing perfect karma, how can it do so with imperfect karma? Furthermore, eastern-based religions deny the absolutes of logic and infer counter-logical systems that contradict logic and cannot be validated through history or reason. In essence, they are nonfalsifiable.2
The New Age Movement offers subjective, unverifiable experience as the underlying framework for its theological perspectives such as human divinity, divinity of nature, etc. It is an eclectic movement with numerous contradictory belief systems that rest under its broad umbrella. How can anyone can take it seriously?
These simplified and brief analyses of various systems demonstrate that their claims must be verifiable in some way (archaeology, ancient documents concurrent with verifiable history, etc.,) and must be rational. But, when a theological system cannot be verified using either normal historical examination or internal logical consistency, how can it be assumed to be true? It can't.
Where else would we go?
Jesus had a discussion with His disciples in John 6 where He spoke about communion and that no one could come to Him unless it was granted Him from the father (John 6:67-68). "At this point many of his disciples abandoned him. Jesus then said to the twelve, 'You do not want to go away also, do you?' 68 Simon Peter answered Him, 'Lord, to whom shall we go? You have words of eternal life.'" Peter's answer is relevant. If we must abandon Christianity, then what better offer can anyone make that would be of greater truth than the words of Jesus? Where else would we go? To Islam and learn to kill? To Mormonism to answer the call of pride in order to become gods? To atheism which offers us nothing except moral relativity and inconsistency? To reincarnation with its seemingly endless cycle of incarnations and suffering? What is better than Jesus? To whom should we go if we abandoned Christianity?
Conclusion
If anyone has anything better to offer than the claims, the deeds, and the sacrifice of Christ, then perhaps we would go that way. But since no one else has anything better to offer than Jesus and since no one else has fulfilled prophecies, performed miracles, raised people from the dead, risen from the dead, and promised to return for His people, than we are forced by reason and the evidence to continue to believe in Jesus, His teachings, and the truth that Christianity represents as is found in Him.
Christianity is true, and we are not deceived because it is based on the person of Jesus who fulfilled prophecy, claimed to be God in flesh, performed many miracles, died, and physically rose from the dead. Christianity is consistent with reason, facts, and shows evidence of God's inspiration. And finally, all other religious systems are either unverifiable or irrational, thereby disqualifying them as being true.
Therefore, it is reasonable to conclude that Christianity is true and that we are not being deceived.
In his infinite wisdom, God deigned to create man with the immeasurable dignity of a free, rational, spiritual, and therefore, immortal soul. He did not create us as robots that can only "choose" the good. Man has been gifted with the incredible gift of being free to either accept or reject God and God's plan for him.
The ultimate reason for this is love. CCC 1861 says it well: "Mortal sin is a radical possibility of human freedom, as is love itself." Without freedom there is no real love as we understand it. The Catechism goes on:
[Mortal sin] results in the loss of charity and the privation of sanctifying grace, that is, of the state of grace. If it is not redeemed by repentance and God's forgiveness, it causes exclusion from Christ's kingdom and the eternal death of hell, for our freedom has the power to make choices for ever, with no turning back.
God has given to man his entire lifetime on earth to make that irrevocable decision of which the Catechism speaks. Thus, the "time" for choosing is now in this life, but the choice we make will have eternal consequences. Indeed, not only is this the "time" for choosing, but this is the only "time" there will be "time" at all. "Time" will be no more after we die, at least, not as we understand it. There will be some sense of sequentiality, some sort of "time," if you will, but very different from "time" as we understand it now. Our "eternity" is thus sealed at the time of our death! But think about this: our choices affect not only us, but others as well and quite possibly for all eternity! Consider these two texts: one from the Old Testament, and one from the New Testament:
If I say to the wicked, "You shall surely die," and you give him no warning, nor speak to warn the wicked from his wicked way, in order to save his life, that wicked man shall die in his iniquity; but his blood I will require at your hand. But if you warn the wicked, and he does not turn from his wickedness, or from his wicked way, he shall die in his iniquity; but you will have saved your life (Ez. 3:18-19).
In I Tim. 4:16, St. Paul says to Timothy:
Take heed to yourself and to your teaching; hold to that, for by so doing you will save both yourself and your hearers.
Ezekiel seems to indicate that if we choose not to evangelize someone God places in our life, it may well be that this will have been the last opportunity that person will ever have to choose God! This is daunting in one sense to be sure, but it also speaks of an incredibly lofty calling we all have as God's faithful on earth. Some people, Calvinists in particular, simply cannot believe God would give to man this kind of responsibility. Yet, according to Scripture, this is the dignity and calling of man.
Now, I should also note that it may well be, and I would think it would most often be the case, that if we choose not to evangelize someone, he will be given any number of other opportunities to come to God, but both Ezekiel and St. Paul remind us of another reason why we need to evangelize: we save our own souls as well. "Educating the ignorant," and "admonishing the sinner" are corporal works of mercy by which we will be judged on the Last Day.It is precisely because of this spiritual and free component in man that he has the ability to ascend the heights of a Mother Theresa or to descend to the depths of an Adolf Hitler. German shepherds have neither ability.
God considered this gift of freedom, and the ultimate fruit of that freedom--eternal life--as being worth all the evils that would eventually be brought about by the abuse of that freedom. As St. Paul said it, "... the sufferings of this present time are not worth comparing with the glory that is to be revealed to us" in full at the end of time (Romans 8:18).
To chase a rabbit here for a moment: when considering the massive amount of evil that exists in the world we should also remember that God only even permits this inasmuch as he knows that he will bring ultimate good out of that evil. The crucifix is the ultimate example of this. The greatest evil ever perpetrated in the history of creation—the crucifix where we killed God—results in the greatest good… the redemption of the world by the grace of Jesus Christ.
Answering Objections and Questions
1. The Bible Does Not Teach "Hell" - At Least, Not as an Eternal Hell
The truth is: Most of what we know of Hell and its eternity comes from the very lips of our Lord and Savior Jesus Christ. And he uses terms that are unequivocal. Pope St. John Paul II, in his book, "Crossing the Threshold of Hope," pg. 185, says it succinctly:
… the words of Christ are unequivocal. In Matthew's gospel [Christ] speaks clearly of those who will go to eternal punishment (cf. Matt. 25:46).
The CCC 1035 concurs:
The teaching of the Church affims the existence of Hell and its eternity.
Most importantly, Scripture itself could hardly be clearer:
In Revelation 20:10, St. John describes Hell ("the lake of fire," more specifically) in relation to the Devil and the False Prophet of the end times in terms difficult to misunderstand:
And the devil who had deceived them was thrown into the lake of fire and brimstone where the beast and the false prophet were, and they will be tormented day and night for ever and ever.
Then, in Revelation 20:14-15, St. John again mentions this same "lake of fire" and explicitly and specifically declares that humans will go to the same place—and that means "for ever and ever."
This is the second death, the lake of fire; and if anyone's name was not found written in the book of life, he was thrown in the lake of fire.
Revelation 21:8 says it as well and includes all those who die in mortal sin:
But as for the cowardly, the faithless, the polluted, as for murderers, fornicators, sorcerers, idolaters, and all liars, their lot shall be in the lake that burns with fire and brimstone, which is the second death.
In Matthew 25:41 and 46, Jesus says just as heaven represents eternal life, Hell represents eternal punishment:
Then he will say to those at his left hand, "Depart from me, you cursed, in to the eternal fire prepared for the devil and his angels…
And they [the unrighteous] will go away into eternal punishment, but the righteous into eternal life.
Matthew 13:41-42, 47-50:
The son of man will send his angels, and they will gather out of his kingdom all causes of sin and all evildoers, and throw them into the furnace of fire; there men will weep aand gnash their teeth...
So it will be at the close of the age. The angels will come out and separate the evil from the righteous, and throw them into the furnace of fire; there men will weep and gnash their teeth.
2. Catholic "Dogma" Misuses Biblical Terms for "Hell"
The truth is, the word Hell, or I should say the "words" translated as "Hell" [Hebrew-sheol, Greek-Hades, Tartarus, and Gehenna-which is a Greek word of Hebrew origin], have various meanings and usages in the different books of the Bible and extra-biblical sources, yet this does not justify a failure to use the term "Hell" as understood in Catholic dogmatic teaching, in certain contexts, for these terms. In fact, "Gehenna" is always used for the "Hell" of "Catholic dogma." in Scripture. Let me explain what I mean:
Sheol generally represents "the place of the dead" in the Old Testament. Both the righteous and the unrighteous go there. In ancient Hebrew thought, this "place of the dead" was divided into two sections: A place of suffering and a holding place for the righteous. We find this idea in the teaching of Jesus inLuke 16:19-31, where Jesus speaks of a wicked rich man and a righteous poor man named Lazarus who had been a poor beggar. The wicked man who had "everything in life" goes to the place of torment, Hades, which is the closest thing to a Greek equivalent of the Hebrew "sheol," while the poor man, Lazarus, goes to paradise. They are both in the same "place of the dead," but separated by a "great chasm" as verse 26 calls it. The place of the righteous is called "the bosom of Abraham," while the place of torment is called "Hades."
The poor man died and was carried by the angels to Abraham's bosom. The rich man also died and was buried; and in Hades, being in torment, he lifted up his eyes, and saw Abraham far off and Lazarus in his bosom (verses 22-23).
"Hades," though here used for Hell, can, again, be used as "the place of the dead" as is "Sheol" in Hebrew. We see this in texts like Acts 2:27, 31 andRev. 20:13-14. But the point is, it is, at times, used for the place of eternal torment we call "Hell."
Gehenna is a different story. As I mentioned above, it is always used for eternal "Hell" as we see, for example, in Mark 9:43:
If your hand causes you to sin, cut it off. It is better for you to enter into life maimed than with two hands to go into Gehenna: into the unquenchable fire.
Of the 12 times "gehenna" is used in the New Testament, 11 of the 12 come from our Lord and unequivocally refer to Hell (see Matt. 5:22; Matt. 5:29-30; 10:28; 18:9; 23:15; 33; Mark 9:43-47; Luke 12:5, etc.). James 3:6 is the only other place we find "gehenna" used and it clearly refers to "the fire of gehenna" in referring to the danger of an unruly tongue.
Perhaps more importantly, what we find in the New Testament are multiple terms and multiple ways in which the inspired text teaches about Hell. We find phrases like "the lake of fire" (you find this used in Revelation 19:20; 20:10), or "furnace of fire" (Matthew 13:42) used to represent Hell. So it's really not about misusing particular terms; the truth is, the biblical text is remarkably clear when it comes to the reality of an eternal Hell.
Perhaps the plainest text of all concerning Hell's reality and eternity is found in Revelation 14:10-11. This text uses none of the above-mentioned terms; rather, it describes Hell in such stark terms that there is no way of parsing words and claiming a different usage for "hades" or "gehenna." This is not a matter of semantics:
If any one worships the beast and its image, and receives a mark on his forehead or on his hand, he also shall drink the wine of God's wrath, poured unmixed into the cup of his anger, and he shall be tormented with fire and brimstone in the presence of the holy angels and in the presence of the Lamb. And the smoke of their torment goes up for ever and ever; and they have no rest, day or night, these worshipers of the beast and its image and whoever receives the mark of the beast.
These words speak for themselves!
"Tartarus"is yet another term used in Scripture for the "Hell of Catholic Dogma." In II Peter 2:4, we find:
For if God did not spare the angels when they sinned, but cast them into hell (Gr.-tartarosas)and committed them to pits of nether gloom to be kept until the judgment.
3. Are the "Flames" of Hell Literal?
It should be understood that both the joy of heaven and the pains of Hell are indescribable this side of eternity. And just as the Church warns against seeing heaven as a "worldly" sort of extension of life on this earth, so it is with Hell. The inspired authors cannot describe Hell adequately using human language; thus, the "flames of fire" are simply the most painful things we can imagine on this earth used to attempt to describe the indescribable to some degree.
So, are the "flames of fire" of Hell literal? No, they are not. In fact, it should be obvious that they are not literal right now because the souls in Hell do not presently have bodies. You can't "light up" a soul with a match.
If this is true, then, what is the nature of "the pains of Hell?"
CCC 1472 answers this question succinctly:
These two punishments [the Catechism is here speaking of both Purgatory and Hell] must not be conceived of as a kind of vengeance inflicted by God from without, but as following from the very nature of sin.
Again, the Catechism emphasizes the fact that Hell is primarily eternal separation from God. As CCC 1033 says, "The state of definitive self-exclusion from communion with God and the blessed." It is absolute emptiness and isolation beyond anything we can fathom. The "pains" that are quite real, quite literal, and consist of both the pain of loss, and the pain of sense, i.e., they involve the body after the resurrection of the body, "follow from the very nature of sin," or, they arise from the inside out, not from the outside in.
What is mortal sin but the rejection of the love of God and neighbor? It is ultimate selfishness. Ultimately, the damned will simply get what they wanted—themselves for all eternity!
It is said that a man will go insane if he is kept in isolation for too long because human beings are so ordered toward communion with God and others. Hell will be that isolation that would lead anyone to insanity, but the condemned will never be able to lose their faculties. They will be fully cognizant of the pain of their isolation.
Some may ask as a follow-up, "What about, for example, the private revelation of St. Faustina that speaks of 'the company of the devil' as being part of the pains of Hell? How does that square with this 'isolation' that we are talking about?"
Answer: the "isolation" we are talking about here does not mean necessarily that there will be no other persons present. Think of it this way. Have you ever seen a person who is "all alone" in the middle of a party with people all around? For example, a person who is angry or having a "pity party" and wants nothing to do with anyone? In fact, the presence of people having fun can be an occasion for increased rage for someone like that!
That is an imperfect glimpse of Hell.
4. Is Hell a "Place" or a "State of Being?"
Hell is primarily a state of being, but inasmuch as the souls there will have bodies after the resurrection of the dead, they will have location as well. So, in that sense, we can say Hell is a "place." In fact, we could say the same of heaven. But both heaven and hell are not "places" in the sense that the people there could "leave" and "return." Inasmuch as these are states of being, "heaven" and "hell" are present wherever the saints and damned are.
5. How could it be possible that the just in heaven will be able to rejoice for all eternity in God, when they know that loved ones, for example, are in Hell for all eternity?
In other words, it has been asked of me, how could the angels and saints rejoice in heaven, for example, in Rev. 21, knowing the damned are suffering terribly as we see in Rev. 20? Or even more, we see in Rev. 14:11, the damned, "shall be tormented with fire and brimstone in the presence of the holy angels and in the presence of the lamb."
Huh?
Perhaps an analogy would work best in explaining this: Imagine you are in a court room and a man whom you know is guilty of murder is standing before the Judge and jurors where his fate is about to be determined. The foreman of the jury stands up and says, "Your honor, we find Tom Smith (insert your own name here) "not guilty" of all charges.
Your immediate reaction would most likely be to say, "That's unjust!" At least, it should be. This would be an injustice because this man was, in fact, guilty! You should feel outraged at an injustice like this. Yet, on the flip side, if that same juror were to say, "We find Tom Smith guilty," there would be a sense in which you could rejoice in this that is just. We should not rejoice in the suffering that awaits this man. We should not allow ourselves to fall into a sense of vengeance for vengeance's sake, but we can, and indeed we should, rejoice in the good that is justice. You could say in a joyful way, "Justice was served today! And that is a good thing!"
On Judgment Day, all will know that every person will have been judged rightly and we will be able to see this with "God's eyes," so to speak. The blessed will be able to rejoice in God's justice and mercy. In fact, only heaven will reveal in full the reality that that Justice and Mercy are actually absolutely one in our infinitely just and infinitely merciful God!


Who is this God fellow anyway?
Atheists deny the existence of "gods" - but that necessarily includes a definition of what "god" means. Few atheists realize this logical necessity, and it is up to the apologist to point this out. The word "god" is just a label, and without a definition the atheist doesn't actually mean anything.
The apologist should ask the atheist, "Tell me about the god you don't believe in." Although this might seem totally illogical and impossible, the atheist will usually be able to give some characteristics of the being he does not believe in. These characteristics are normally a simplistic version of the Christian God – so the atheist denied-god is omnipotent, omniscient, omnipresent, all-loving and so forth.
However, very few atheists have a picture of their denied-god which is, in fact, completely in-line with the Catholic definition of God. Atheists may confuse omnipresence with pantheism, or all-loving with being tolerant of evil (or, even, use the infamous "problem of evil" argument). In short, the atheist is rejecting a god which the Catholic apologist doesn't believe in either!
Technically speaking, Catholics are pagan-atheists, and Hindu-atheists, and New Age-atheists – we deny the existence of these gods! Arguably, we are also Moslem-, Jewish- and perhaps even Protestant-atheists too.
The self-identified "atheist" will deny a particular sort of god – it will be necessary to find out what that god is like and then demonstrate (most likely) that that god is not the real God whom Catholics worship. The atheist can retain his cherished beliefs that a particular being cannot exists because they are not actually incompatible with worshiping the real God.
Lack of direct experience of God
If the person is an atheist because he or she has never had a direct experience of God, then all the Catholic apologist can do is pray and ask the person to pray. It is very difficult (some would say practically impossible) to argue someone to a belief in God through pure logical means – it requires a great intellect (on the part of the apologist and the atheist) and a very solid grounding in philosophy. Saint Thomas Aquinas came up with a number of very good arguments for the existence of God (and also theexistence of the human soul) in his Summa Theologica, but these arguments themselves are very complicated and rely on foundational philosophical understanding which is simply beyond or not possessed by most people. Although many atheists claim to be highly educated and clever, this is often simply not the case.
Fortunately, God does not just want those who are intelligent enough to know about Him – He wishes for everyone to come to know and love Him. Most people have an experience of God through prayer – this is the normal method of communicating with God. If the person is an atheist just because he or she has never had any direct experience of God (remember, atheists may not be entirely honest about why they are atheists) then the apologist should ask the person to pray – in their own words, as humbly and genuinely as they can manage.
At that stage, the next phase of apologetics is out of the apologist's hands – and is firmly in God's! All the apologist can do is encourage the person to pray and – if they refuse or do not treat the exercise seriously, or have excessive cynicism about it – tell the person that he or she is being intellectually dishonest, and that there are clearly other – emotional reasons – why he or she is an atheist.
Religion hampers science or leads to violence
Many atheists use these arguments, but these arguments are logically flawed, and the apologist should be able to demonstrate this via the use of logic. In order for the argument that God is not real because religion hampers scientific progress / causes violence to be true, the following two points must be true;
1.Religion actually is a source of violence or hampers scientific progress
2.The fact that religion causes violence or hampers scientific progress means that it is untrue.
The second point is a logical jump – just because something causes problems does not mean it does not exist, nor does it mean that its claims are not true. It may mean that a person does not want it to be true, but that is not the same thing at all. From a logical perspective, one point does not lead to the other – there are plenty of things which cause violence (human greed etc.) which clearly exist.
In addition, religion when considered as a single phenomena doesn't cause violence or hamper scientific progress – there are certain religions which do this. A Catholic apologist's duty is to prove the validity of Catholicism – not to defend the entire notionof religion or every single religion in the world. The fact that certain religions have hampered scientific progress and / or caused violence and suffering can actually work to the apologist's advantage; in that Catholicism hasn't (when the historical evidence is examined dispassionately and accurately) and therefore is seen as being "better" than other religions.
The Problem of Evil
This is a predominant theme from atheists – it is exceptionally common and virtually every self-proclaimed atheist uses it in one form or another. It is, however, easily refuted and is – without wishing to sound too dismissive – really Basic Philosophy & Theology 101.
The argument runs as follows; if God is all powerful then He could prevent evil from happening. If God were all-loving, He would want to prevent evil from happening. Evil exists. Therefore, God is either not all-powerful or not all-loving. In either case, He is not worth worshiping (alternatively, God as defined by the Catholic Church does not exist, so I do not worship Him specifically).
Refuting this argument depends on refuting the premises and also refuting the logical structure which forms the conclusion from the premises – both are flawed.
Firstly, God is all-powerful. God could eliminate evil from the world. This is true and accurate.
Secondly, God is "all-loving" or infinitely compassionate. This is true, but there is an implicit third premise in this argument – that infinitely compassionate means that He would wish to prevent "evil" acts and is prepared to take the necessary steps to do so.
Thirdly, the term "evil" is never defined in this argument – what is evil? Asking the atheist will not get a clear answer – given the fact that the only clear definition is "that which is against God" and the atheist denies the existence of God. The atheist will probably give examples of evil – the Holocaust, child rape, murder, war, starvation. All of these things are certainly unpleasant, and many of them are actively evil (some of these things are simply the natural results of evil, selfish actions, and others – like hurricanes and floods – are just natural disasters).
The unspoken premise in this argument is that an all-loving God will intervene to prevent what the atheist defines as unpleasant. This is a key issue – if God interfered prevented everything that was genuinely evil (i.e. what He saw as evil) then no-one would be able to deny His existence, no-one would be able to have premarital sex, no-one would be able to advocate or have an abortion and so forth.
This would result in the complete subjugation of free-will. This is a necessarily logical step – God cannot prevent evil without removing free-will from people (and removing it not just to a degree of coercion – i.e. "Do as I say or you will suffer" - but rathertotally removing it so that humanity has no free-will whatsoever and cannot choose to do anything.)
If there is no free-will and humanity cannot choose evil, then humanity cannot choose good either. A rock has no free-will; it is not a moral thing, but neither is it amoral. It simply exists.
So, what does it mean for God to be all-loving? It means that He wants us to choose Him and choose the good. He wants us to reject evil. God's highest good is the correct exercise of free-will to choose Him. He sees death and suffering as, while very unpleasant for humanity, not evil in and of themselves. Death and suffering are often the results of evil actions, but they are not evil themselves.
God is both infinitely loving and infinitely just; in His love He gives everyone the chance to know Him and respond to Him, the chance to choose good. A person who has chosen God and who is killed by an evil man is in a better position than the evil man; he is going to Heaven. God is interested in allowing humanity to choose Him, not in trampling over their wills and turning them into inert objects who have no ability to choose good or evil.
A similar argument to the problem of evil is the idea that an infinitely loving God would never send people to Hell – this is basically the universalist heresy, but with the additional element that God Himself is denied, rather than just the existence of Hell.
A number of atheists will simply ask "If there is a God, why is there so much evil in the world?" A short and snappy answer (which is also very accurate) is "If there is no God, why is there so much good? Why do we even have the idea of good if there is no source for it?"
Individual scientific / historical / social / moral beliefs "prove" that religion is false
There are wide variety of specific belief systems (such as evolution, the notion that homosexuality is okay, the belief that the Church has been responsible for countless deaths) that atheists bring up as "evidence" that there is no god. Addressing these issues – although different in the details – involves basically the same tactic.
Firstly, determine if the belief being advanced is, in fact, true. Is the theory of evolution being advanced accurate, or are there holes in it? Is homosexuality actually moral from a purely secular standpoint, or does it lead to problems and issues which – even when God is taken out of the frame – are disadvantageous to society? If the initial belief isn't accurate, then the whole argument falls apart.
Secondly, and most importantly, does this belief mean that religion isn't true, or does it just mean that the person would find it easier and more appealing if it were not? If a person condemns the Church for forbidding the use of condoms, is that actually proof that God does not exist? Or is it simply proof that the Church (and God) have a different morality to the atheist? Disagreeing with God does not necessarily mean that God does not exist – it means that either you or God are wrong. When this point is reached, it will be necessary to show that the Church's moral positions are – in fact - valid.
The Church contains corrupt individuals and therefore God can't exist
There are two ways of refuting this argument – the first is by pure logic. Merely because corrupt people follow a religion does not mean that the religion is a sham! That is a total logical disconnect. It may be that an individual atheist does not wish to belong to a group which contains such members, but that does not prove that God does not exist. This is the argument of infallibility verses impeccability applied to the Church as a whole.
The second method is by simple example; there are many atheists who have killed people (the Chinese government, for example) – does this mean atheism isn't real? Are Martin Luther King's ideals untrue because he was an adulterer? Are the values of the Founding Fathers wrong because some of them kept slaves? Or are these people just hypocrites?
The truth of a position is not determined by the morality of those who profess to believe it. If a doctor who says that people must lose weight for their health and then dies weighing 350lbs of a heart attack, that does not mean his science was wrong – it means that he just didn't practice what he preached!

The Apologist Strikes Back!
The above examples are all reactive not proactive. The apologist reacts to objections raised by the atheist. However, this should not be the only tactic the Catholic apologist has. Below are a number of active methods of refuting atheism – asking questions and raising objections to that belief!
Humanity's tendency towards depravity
This is an excellent argument to use against evolutionists – not against evolution itself, but rather against atheism.
Most atheists, if asked, will agree that humanity is not morally perfect – there is evil and depravity in human nature. Regardless of what source they ascribe this to (many will ascribe it to "religious men trying to control people!") the fact remains that it has to have an ultimate source which is external to human consciousness. While people have invented religions to control people and take their money, where did the idea that this could be done come from? Human depravity is not an advantageous trait – it damages the group (because it causes one individual to desire more resources and to hurt others) and is therefore not a beneficial survival trait. It in fact confers no survival advantage to be selfish in terms of resources for a co-operative creature like humanity (although for a lone hunter – like a cat – this would be advantageous.) Most evolutionists think that humanity is genetically predisposed towards a communal living and hunting pattern.
Most theories of evolution maintain that a non-desirable survival trait will rapidly be weeded out of the gene pool – how does this trait (which is not desirable given humanity's nature as a pack animal) survive?
The only logical answer is that either i) it is external to evolution and genetics (and is therefore attributable to what? The Church tells us that the Fall is responsible) or ii) evolution is flawed (and if evolution is flawed, what made life?)
This is an appealing argument to use, but be warned that a number of atheists will either deny humanity's depravity, or will state that it is – in fact – a valid survival mechanism (despite all evidence to the contrary!)
Pascal's Wager
Pascal's Wager is truly effective only against agnostics, although it will work on a number of atheists who haven't thought their position through. In brief, Pascal's Wager states that it is better to believe in God than not because the benefit of believing is potentially infinite (Heaven) and the downside of not believing (Hell) is potentially infinite. The actual act of believing requires only a finite expenditure of energy (as we are finite creatures) therefore it is always worth believing and never worth not believing.
Pascal's Wager sounds exceptionally appealing, but clever people may notice that there is a flaw in it. The wager speaks of belief and it is impossible to act belief through an act of will. What it is possible to do is behave in a certain manner. The hope of Pascal's Wager rests on the notion that God will judge deeds rather thanjustbeliefs. Fortunately, this is the correct teaching and is supported by Catholic theology!
Pascal's Wager does not work very well on died-in-the-wool atheists – but it is very effective on genuine agnostics. Agnostics are not sure if there is a god, but generally speaking act as if they are very sure there is not! Pascal's Wager can be used to suggest to them that – if they are genuinely not sure (as opposed to tied to atheism because of its emotional appeal) – then it is always better to act in a Christian manner. Once someone is praying and conforming their morality to the Christian ideal they are far more likely to actually become a Christian.
Be honest with the atheist
This is perhaps the hardest of all the proactive tactics – be honest with the atheist. You should tell him or her why you think he or she is an atheist; address the emotional appeal of atheism right at the heart. Tell the atheist that he or she is afraid of having to change, of ridicule, of having to waste Sunday mornings. Very often, an atheist will say something like, "So, you think I am going to Hell because I am in a homosexual relationship?" - the primary reason he does not believe is because he would have to change his lifestyle.
The apologist should always be ready to "call out" an atheist – to tell him or her the real reason why he or she rejects God. Very often, this will end the conversation – no-one likes to be called a liar or a coward (which is what this basically is). But the fact remains that unless the real reasons for atheism are addressed they will never be overcome.
Final coda
Very often, an atheist will be a "fundamentalist atheist" - which means someone who, when presented with any evidence which challenges the position "there is no God", immediately says that the evidence is flawed, or who says there must be some otherexplanation. Or, people may be so attached to their lifestyles or so poisoned against religion, for whatever reason, that intellectual arguments will have no effect. With people such as this, apologetics is – sadly – a complete waste of time.
At this stage, the responsibility of a Catholic apologist is twofold;
1.To pray for the person – the apologist might not be able to get through to the person, but God certainly can!
2.To ensure that – by using these apologetics techniques against the people the atheist talks to – he or she does not have free rein to spread his or her falsehoods. Apologetics may not be able to convince the atheist to become a Christian, but it might be able to stop Christians from becoming atheists!

With love
From one of your Bretheren
---
The following 3 users Like EvolutionKills's post:
3 users Like EvolutionKills's post
jennybee
(22-09-2015)
,
Fireball
(22-09-2015)
,
Free Thought
(10-10-2015)
22-09-2015, 02:06 PM
Likes Given: 15,339
Likes Received: 6,001 in 3,466 posts

Posts: 6,578
Joined: Aug 2015
Reputation: 69
RE: Spammy PM from AndrewB
(21-09-2015 08:00 PM)

quoin Wrote:

(21-09-2015 05:26 PM)

Fireball Wrote: I got that PM from Andrew. I feel so validated, as a new person here!


Got to dazzle them with BS when they're young and can't think for themselves.
I don't think I would have read that great wall of text at any time even when I was in the religion. I wonder if anyone has ever sat and read the whole screed in one sitting?
07-10-2015, 11:59 PM
Tartarus Sauce

Kitten_Lover_3000



Likes Given: 21,895
Likes Received: 5,295 in 2,269 posts

Posts: 4,744
Joined: Oct 2012
Reputation: 127
RE: Spammy PM from AndrewB
What the hell? You mean this spammer sent an email to basically everybody but me? What did I ever do to deserve such neglectful treatment? Why don't the spammers show me any love?
---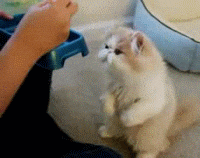 08-10-2015, 12:01 AM
JDog554

I'm a heckin good doggo



Likes Given: 3,596
Likes Received: 8,376 in 3,855 posts

Posts: 7,340
Joined: Apr 2014
Reputation: 91
RE: Spammy PM from AndrewB
(07-10-2015 11:59 PM)

Tartarus Sauce Wrote: What the hell? You mean this spammer sent an email to basically everybody but me? What did I ever do to deserve such neglectful treatment? Why don't the spammers show me any love?
I did not get one, we animals got to stick together against those dirty humans!
---
"If you keep trying to better yourself that's enough for me. We don't decide which hand we are dealt in life, but we make the decision to play it or fold it" - Nishi Karano Kaze
User(s) browsing this thread: 1 Guest(s)