Steam Adding Thread
18-01-2014, 11:59 AM
fredlc

Newbie



Likes Given: 0
Likes Received: 7 in 6 posts

Posts: 14
Joined: Aug 2013
Reputation: 0
RE: Steam Adding Thread
Hmmmmm. Need a partner to play the portal 2 MP.

My id is chatmanflc .
10-02-2014, 04:35 PM
Tartarus Sauce Kitten_Lover_3000



Likes Given: 21,605
Likes Received: 5,178 in 2,234 posts

Posts: 4,704
Joined: Oct 2012
Reputation: 127
RE: Steam Adding Thread
I re-downloaded steam two weeks ago simply for TF2 (the main reason I haven't been spending much time here recently).

I'm on a macbook, so I don't plan on downloading anything else anytime soon.

Same name as on here. Hit me up bitches.
---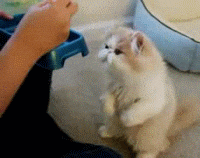 User(s) browsing this thread: 1 Guest(s)