Tennessee Swingers club rebrands as church
20-04-2015, 08:06 PM
KVron

B̶a̶n̶n̶e̶d̶



Likes Given: 785
Likes Received: 536 in 236 posts

Posts: 578
Joined: Nov 2011
Reputation: 16
Tennessee Swingers club rebrands as church
Christians furious after Tennessee swingers club rebrands as church to sneak around zoning law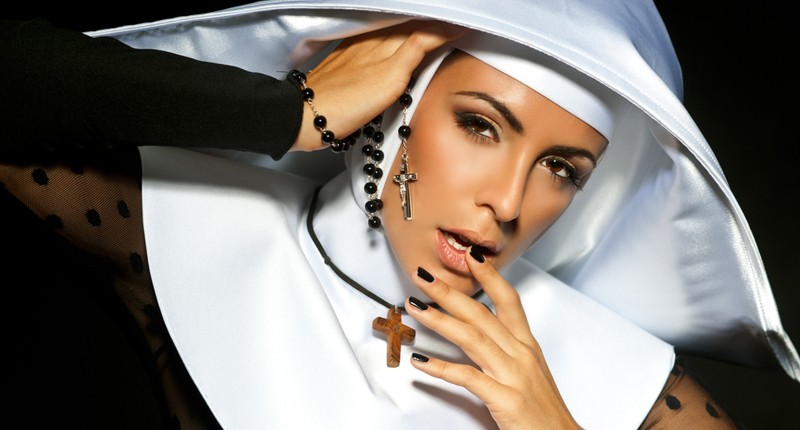 Quote:In an effort to get around recently passed zoning laws the owners of Tennessee swingers club are rebranding their proposed establishment as a church.

Following a packed and contentious meeting last month — with one audience member shouting "we don't want this darkness to extinguish this beacon of light that has been here for years and years" — the Metro Council amended the zoning laws to prevent the club from being developed.

Relying upon federal laws that protect churches, the owners reapplied as a church. A room that was once labeled "the dungeon" is now the "choir room." The former "game room" will now be known as a "fellowship hall."
Full article:
Swingers Club rebrands as church
I read the article with a big smile in my face
---
DISCLAIMER

: If you find a message from me offensive, inappropriate, or disruptive, please ignore it.
If you don't know how to ignore a message, complain to me and I will be happy to demonstrate.
The following 3 users Like KVron's post:
3 users Like KVron's post
Revenant77x
(20-04-2015)
,
Kitty Galore
(20-04-2015)
,
unfogged
(21-04-2015)
21-04-2015, 06:22 AM
onlinebiker

Time To Cook



Likes Given: 3,046
Likes Received: 11,491 in 5,182 posts

Posts: 10,002
Joined: Jan 2015
Reputation: 64
RE: Tennessee Swingers club rebrands as church
fuck 'em...

Jesus sniffers just want all the tax exempt status for themselves...
---
.......................................

The difference between prayer and masturbation - is when a guy is through masturbating - he has something to show for his efforts.
The following 1 user Likes onlinebiker's post:
1 user Likes onlinebiker's post
Toney
(21-04-2015)
User(s) browsing this thread: 1 Guest(s)