The bag of fishing-lure
26-08-2011, 11:25 AM
Observer

<<<I'm here for her



Likes Given: 756
Likes Received: 1,623 in 731 posts

Posts: 2,624
Joined: Dec 2010
Reputation: 35
The bag of fishing-lure
I found this empty package of fishing-lure between the litter next to the fishing pond across the street.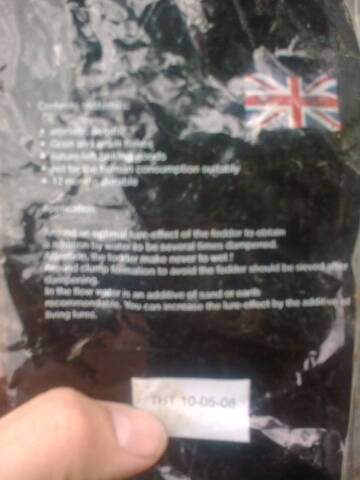 The text read:
Around an optimal lure-effect of the fodder to obtain a addition by water to be several times dampened.
Attention, the fodder make never to wet!
Around the clump formation to avoid the fodder should be sieved after dampening.
In the flow water is an additive of sand or earth recommendable.
You can increase the lure-effect by the additive of live lures.
I lol'd myself silly...
---
Observer
Agnostic atheist
Secular humanist
Emotional rationalist
Disclaimer: Don't mix the personal opinion above with the absolute and objective truth. Remember to think for yourself. Thank you.
User(s) browsing this thread: 1 Guest(s)