The official *GUITAR GODS* thread
27-10-2012, 08:19 AM
Grassy Knoll

Lurking in the shadows



Likes Given: 2,231
Likes Received: 816 in 444 posts

Posts: 1,367
Joined: Jan 2012
Reputation: 29
The official *GUITAR GODS* thread
I'd like to devote this thread to guitar players. Any good ones you've ever heard and most especially those who can be considered a *God* worthy of our worship.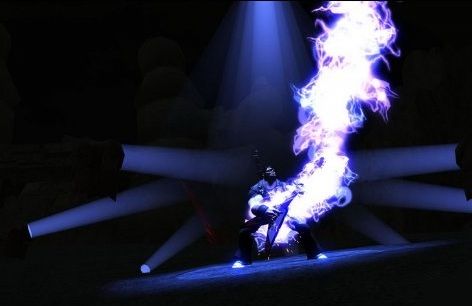 This guitar worship is a polytheistic religion so any guitarist from any genre can be considered.
I know we have a few guitar players in here so tell me who have you been influenced by most or tell me which guitarists do you think should be hailed as a GOD.
I think a good one to start out with is probably Guthrie Govan. I'm not sure if he's reached God status yet but he sure does sport the archetypal wizard beard quite well. Coincidence...? I think not!
---
Ɨ͚͙͢͟͠Ŧ̯͔̳̺̬̣̻ͅ ͖̬̰͖̺Ŧ̭̻̲̳̝̦̗Ⱥ̹̩͚͘͠͡Ꝁ̷͖̲͓̖͍̺̻Ɇ̧͈̟̞S̨̢̟̥̮­͇͈͓͉͉̣ ̶̵̪̜̪̰͕̙̱̜Ⱥ̧̝͉̕Ł̰̤̲͠Ø̨̡̯͍͙̩̭̦̦͔͔͟Ŧ̵̠̣̬̝ͅ­̬͓͚ ̮͍͙Ŧ̷͍͖̳̺͕̲̬͚͜ͅØ̷̷̳̗̠̻ ̻̪M͉̠͟Ⱥ͏̫̳̣Ꝁ̶̷̜̪͈̪Ɇ̧̦̳̻̘͙̗͉̠ ̨̯͉͙͚̫͓̜̗̗͝͝Ⱥ̡͎̳̤͚ ̴̰̥̩͎̜̣̗̕ͅS̢͈Ŧ͕͉͓͚͔Ɇ͕̙͉̫͓͉͈̖͞ͅW҉̗̖̟̳́ ̢͕̲̰͔́͞
The following 2 users Like Grassy Knoll's post:
2 users Like Grassy Knoll's post
KidCharlemagne1962
(05-11-2012)
,
Boota
(06-11-2012)
User(s) browsing this thread: 1 Guest(s)