Trans 2 Electric Bogoloo (Still satire)
24-09-2016, 12:51 PM
OrdoSkeptica

Your Judge Jury and Excutioner



Likes Given: 1,373
Likes Received: 361 in 183 posts

Posts: 425
Joined: Jul 2016
Reputation: 15
Trans 2 Electric Bogoloo (Still satire)
Alot of stuff has been argued and brought up since my first video on this subject so i decided to do a sequel so with further ado

1. I totally deny all brain scans and any other form of study that clearly infer a biological basis for transsexuality. Because i clearly know everything and have study all factors of the brain and decree it's all a delusion in there heads .(read with a incredibly smarmy sounding voice in your head)

2.It's clear transsexuality is" just social " even though people have lived in homes that clearly encourage the sex there "Suppose" to be. Yet little Suzy looks down at her gentiles says my brain says there is suppose to be a penis there or vice versa.

3. Insert the really stupid helicopter meme then consider the above

4. It's pure biology that determines sex except all the main factors that we normally affirm sex by have exceptions

5.I want to be "skeptical" that's why i reject the biological basis for trans.In reality i really want to make trans people seem like deviants because they offend my ideological based social norms. And if it's not biological based i can excuse my bigotry and trample on there struggle for rights and acceptance

6.I demand you respect my right to be an intolerant bigot. And when you call me out on my bigotry that makes you a bigot for not tolerating my hatred which i of course will never call hatred .so trans people are hateful for not tolerating my desire to isolate them from society.
---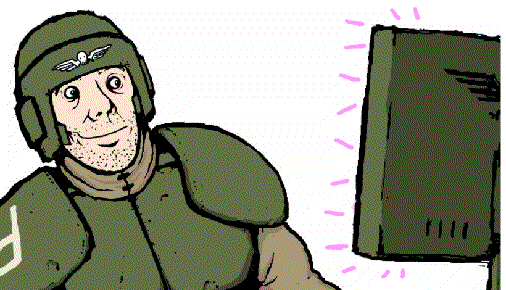 24-09-2016, 05:28 PM
onlinebiker

Time To Cook



Likes Given: 3,209
Likes Received: 11,979 in 5,754 posts

Posts: 11,284
Joined: Jan 2015
Reputation: 64
RE: Trans 2 Electric Bogoloo (Still satire)
Sex and sex identity are like a road trip from NYC to San Francisco,......

Everybody has a favorite route, a preferred vehicle - which isn't necessarily the one the've got - their own time schedule and if they're lucky a partner they like, making the trip with them....

There's really no wrong way to do it.....

There's nobody keeping score either....

Ultimately - we're all just lucky to make the trip a few times.......
---
....

I'm a double atheist. I don't believe in your god or your politician.
The following 2 users Like onlinebiker's post:
2 users Like onlinebiker's post
epronovost
(24-09-2016)
,
OrdoSkeptica
(24-09-2016)
User(s) browsing this thread: 1 Guest(s)