U.S. Election 2016 - swing state voter turnout
24-03-2016, 06:31 AM
Chas

Terse



Likes Given: 34,056
Likes Received: 45,828 in 20,425 posts

Posts: 39,071
Joined: Nov 2011
Reputation: 205
RE: U.S. Election 2016 - swing state voter turnout
(18-03-2016 10:48 AM)

Lord Dark Helmet Wrote:

(18-03-2016 10:39 AM)

GirlyMan Wrote: Dude do you even statistic? Your eyeballed observations of a collection of data points do not count as "results". Come back to me after you've done a paired t-test. And make sure you report the p-value. It's always fun to watch the statistically illiterate purport "the results are clear". Please continue.


Mumbo jumbo. I, like the polster being interviewed I heard on the radio (and professor Norpoth, who's model is 100% accurate since 1992) simply looked at raw numbers. I'm no mathematician. P-value blah blah blah.
So, your ignorance should make you credible?
---
Skepticism is not a position; it is an approach to claims.
Science is not a subject, but a
method
.
The following 2 users Like Chas's post:
2 users Like Chas's post
RobbyPants
(24-03-2016)
,
Tartarus Sauce
(24-03-2016)
24-03-2016, 06:34 AM
Chas

Terse



Likes Given: 34,056
Likes Received: 45,828 in 20,425 posts

Posts: 39,071
Joined: Nov 2011
Reputation: 205
RE: U.S. Election 2016 - swing state voter turnout
(18-03-2016 11:21 AM)

Lord Dark Helmet Wrote:

(18-03-2016 11:12 AM)

GirlyMan Wrote: So because some other idiot who don't statistic eyeballed some raw data you figured you could too. Eyeballing is not a fucking model. Morons chasing idiots. I normalized the data and ran a paired t-test just now. There is no statistically significant difference in the distributions. I'll let you figure out what that means.


When republicans win those 4 states in November I'll be back to this thread to point out the superiority of my raw numbers over statistical mumbo jumbo.
You sound exactly like a creationist denying evolution.
Go read CotW's thread - it should feel like someone's holding a mirror up to you.
---
Skepticism is not a position; it is an approach to claims.
Science is not a subject, but a
method
.
The following 1 user Likes Chas's post:
1 user Likes Chas's post
Tartarus Sauce
(24-03-2016)
24-03-2016, 06:37 AM
Lord Dark Helmet

Supreme Ruler Of The Universe



Likes Given: 9
Likes Received: 710 in 459 posts

Posts: 2,483
Joined: Sep 2015
Reputation: -31
RE: U.S. Election 2016 - swing state voter turnout
(24-03-2016 06:27 AM)

RobbyPants Wrote:

(23-03-2016 09:10 PM)

Alla Wrote: Let him offend Cruz(and his supporters including me) and all people around him and I am definitely going to stay home.


I feel for you. Granted, I'm far enough to the left of you that it is hard for me to pick a GOP candidate that I'd

want

to vote for, but in this primary, I can't really see much of anything redeeming in

any

of them. I'd hate to have to make that choice in the primary.
I feel the same about the Democrat choices as they are right now. Some military friends and I were really on board with Jim Webb. He probably would have got my vote. He's a strong supporter of the 2nd amendment, very pro military, and he served in the military. But his social views were more left wing which I prefer in a candidate. I really thought he could unite the country but he didn't have much name recognition.
24-03-2016, 08:21 AM
Vosur

Member of the Cult of Kek



Likes Given: 24,972
Likes Received: 9,713 in 4,186 posts

Posts: 8,895
Joined: May 2012
Reputation: 128
RE: U.S. Election 2016 - swing state voter turnout
(24-03-2016 06:37 AM)

Lord Dark Helmet Wrote: I feel the same about the Democrat choices as they are right now. Some military friends and I were really on board with Jim Webb. He probably would have got my vote. He's a strong supporter of the 2nd amendment, very pro military, and he served in the military. But his social views were more left wing which I prefer in a candidate. I really thought he could unite the country but he didn't have much name recognition.
I like Jim Webb as well. You shouldn't give up hope on him just yet because he's on the list of potential VP choices for Trump. Here's what Jim had to say about the two frontrunners:
---
24-03-2016, 09:39 PM
(This post was last modified: 24-03-2016 09:47 PM by Tartarus Sauce.)
Tartarus Sauce

Praise Bub



Likes Given: 21,852
Likes Received: 5,185 in 2,271 posts

Posts: 4,743
Joined: Oct 2012
Reputation: 127
RE: U.S. Election 2016 - swing state voter turnout
(22-03-2016 05:38 AM)

RobbyPants Wrote:

(21-03-2016 09:19 PM)

Lord Dark Helmet Wrote: That article doesn't go state by state. It uses a tally of all turnout for the entire country. But even using that model, the higher primary turnout predicted the winner of the electoral college 4 out of 6 times. 67% of the time, the higher turnout party wins the general election.


I understand that it isn't state by state, but like I said earlier, you're looking at something like ten data points. It's really, really easy to retroactively look at results of things and try to find anything that matches up. Just because you find something that happened to match up 100% of the time over ten data points doesn't mean that it has

any

predictive qualities. This is basically the same thinking behind the Texas Sharpshooter Fallacy. Creating your prediction model

after

looking at all of the data is likely to yield dubious results.

Humans are great at finding patterns, even where there are none.
This, 100%. Your obsession with primary turnout is like watching an alchemist assert the validity of transmuting lead into gold. It's a classical example of
overfitting
, which that garbage "study" conducted by that Norpoth dude is also guilty of. Pro-tip, NEVER trust any piece that claims to predict a 90%+ chance of a general election victory for any candidate 8 months out from the general, there is no way to account for all the potential variables that could impact the race that far out to such a high degree of confidence. The only way to come up with early prediction models that sanguine is to shoehorn random data points that have remained constant in the past and assert that the correlates are causal, but not actually enact any controls to determine whether it is in fact statistically relevant to the outcomes rather than just noisy byproducts or coincidences. XKCD had a rather
nice comic
dedicated to these type of weak prognostications during the 2012 elections.
A lot of the arguments I've seen you and others positing for Trump's supposed favorable conditions rely rather heavily on:
1. Misinformed assertions based on overfitted "precedent" prepositions, gut feelings, or engaging in cherry picking/selection bias.
2. Underestimating just how
stunningly
garbage his favorables are among the broader electorate. No serious contender for the nomination has gotten anywhere remotely close to his net negatives at any point in their campaign since at least 1992, while the
vehement
dislike Democrats have for him is simply unparalleled and bound to be a turnout driver, and his ratings from independents are in the toilet as well. You seem to rather blindly adhere to this principle that he has a high ceiling of growth for appeal, instead of the rather more apparent reality that in the same way that he has a high floor built by loyal supporters, the preponderance of evidence is overwhelmingly indicating he also has a lower than normal ceiling due to an equally ardent base of detractors. I think I know why you subscribe to the former explanation though.
3. Buying into the myth that he is "taking from the Democrats." I've seen you point to the number of registration switches from Democrats to Republicans in the primaries as proof that he has crossover appeal, but this just demonstrates how susceptible you are to only examining the superficial trends while not digging deeper into the meaning behind the numbers. Those are
Reagan Democrats
, the uneducated blue collar white demographic most heavily concentrated in Appalachia and the South whom he absolutely kills with, but while they are still registered as Democrats, they have been voting for Republicans during presidential cycles ever since Bill Clinton left office. In other words, they are actually a subset on the periphery of the Republican coalition rather than actual Democratic voters. That's not crossover appeal nor a net loss for Democrats because he's absolutely despised across the board by Democrats who actually identify with the party platform. If you weren't so wrapped up in your own poorly constructed "proofs" about why he's such an awesomely appealing candidate that people just aren't demonstrating love for due social desirability biases, perhaps you'd come to the rather obvious conclusion of why he really isn't likely to expand the Republican coalition (if anything, he's doubled down on efforts to shrink it).
4. Overestimating Clinton's weaknesses. Yes she is a flawed candidate, but she is fucking saintly compared to Trump's unpopularity, not to mention she is far more broadly acceptable to her own party as a whole. The media likes to spin the Democratic conflict as being coequal to the Republican tumult, but it's far from it, the Democratic side of things has actually been quite strongly working in favor of the party establishment, what's been incredible is how well Sanders as a self-avowed Democratic Socialist has been doing compared to expectations. Overall though, Hillary has been crushing him rather predictably anyway. On the other hand, the Republican side of things has been a complete and total dumpster fire. Donald Trump has engaged in a hostile takeover which has nastily burst open the deep fissures within the Republican party and has permanently burned bridges within the coalition due to his scorched earth tactics. Many factions within the Republican party hate him just as much
if not more than
Hillary Clinton, and current exit polling data indicates that the largest percentage
ever
of any major party electorate would seriously be considering either staying home or writing in/voting third party if he were the nominee.
5. Demographics, demographics, demographics, or more specifically, the lack of accounting for it on the part of Trump stumpers. This is the big one that is going to be the greatest threat to sinking his campaign at it's current pace and is the most significant invalidating factor to your facile "BUT PRIMARY VOTING TURNOUT AND NORPOTH, MUH!" arguments. Romney won 61% of the white vote in 2012 and
still lost the popular vote by 4 percentage points
. It's a well known fact to basically anybody that follows politics to any degree that the Republicans have been suffering from a lack of appeal to minorities for a long time, but the population demographic shifts have been drastic enough for their impact on the general electorate to be significant enough to cost Republicans elections. The white vote is not only shrinking gradually ever four years, but Democrats have also been making inroads with educated whites nationally and in several crucial swing states locally as well, the same white subset which also happens to be where Donald Trump meets the most upward resistance among non-hispanic whites. The combination of minority support and increased educated-white support has already proven to be a strong and election winning coalition for the Democrats, and Donald Trump is priming those gains to be even STRONGER this year for Democrats. Boosting the uneducated white vote turnout and knocking it even further into the Republican camp while alienating all the other demographic subsets and driving them further into Democratic territory
leads to net losses for Republicans, not net gains
.
Play around with this nifty interactive tool and see for yourself
. This is why your whole "working class whites will save him" assertion is bullshit, you clearly haven't looked at the demographic math. As we already went over, he does NOT in fact have cross over appeal, so where the hell is he going to make up for these drastic losses? And please, at least have enough common sense to understand that he's going to incur even FURTHER losses with minorities at this point for the Republican party. If you can't even understand that reality, I don't think there's much hope for you to ever come to a realistic understanding of the current state of things.
I've posted a lot of information without that many sources. That's not because I don't have them, it's because I have hundred upon hundreds of bookmarked links regarding the numbers and analyses and they are poorly organized. That's because I've been obsessing over this election cycle for months. I've wanted numbers, the broader set of variables that contextualize those numbers, the game theory behind the strategies of campaigns, the reasons for the fracturing occurring in the Republican Party, how deeply rooted and almost uniquely all-encompassing and incurable the animosity has become between the different factions of the GOP, what led to the rise of Donald Trump, how demographic trends have been shifting political party strength in different regions, and so forth. I have NOT been solely focusing on fishing for data that only affirms my predisposed conclusions and preconceived notions and have NOT been satisfied with headline baiting, overconfident pieces claiming "99% VICTORY FOR CANDIDATE X!" which are built off of shoddy statistics and overfitting data. I have NOT been only performing cursory inspections of "the raw numbers" but have wanted to know what those numbers embodied, and why the trends have been so different this time around.
It would do you a lot of good to do the same, because right now you're projecting the mentality of a walking, talking, textbook example of the Dunning-Kruegher Effect. You
don't
know what those numbers mean, you
don't
know how to extricate your own personal sentiments out of your analysis, and you
don't
know what you're talking about. But you've motivated me to educate people, because you're not alone on this. Stumbling across these countless bullish, yet highly uninformed arguments about Trump's general election viability has motivated me to prelude my upcoming 2016 election thread with a focus thread dedicated solely to exploring just what Donald Trump's fundamental's really would be going into the general election. I'll be posting an intricate and detailed thread on the current shape of the election and the outlook for the general based on developments so far with tons of links and sources where anybody can observer the broader context of the current shape of the political race and how Donald Trump fits into the current trends.
To conclude, Trump winning isn't entirely outside the realm of possibility; yes things could change,
he
could change(and arguably has to in order to have any hope of winning) and whole host of external variables could change in the 8 months until the general. But you were right about one thing, the results are clear, but they are different results than you think they are: Donald Trump has the steepest hill to climb of any Republican candidate of the past several decades
by far
.
---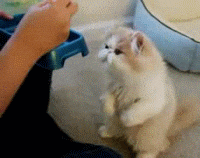 The following 3 users Like Tartarus Sauce's post:
3 users Like Tartarus Sauce's post
Aliza
(24-03-2016)
,
RobbyPants
(25-03-2016)
,
Grasshopper
(28-03-2016)
User(s) browsing this thread: 1 Guest(s)