W00t
09-10-2014, 12:21 PM
Atothetheist

An Optimist, A Pessimist, a Romantic



Likes Given: 1,685
Likes Received: 3,730 in 1,977 posts

Posts: 7,134
Joined: Sep 2011
Reputation: 116
RE: W00t
Dude, welcome back man. I actually vaguely remember you from way back when. I may not remember any specific posts from you as examples, but I remember liking you a lot!
---

Credit goes to UndercoverAtheist.
09-10-2014, 12:22 PM
Momsurroundedbyboys Bubbles the Truck stop hooker



Likes Given: 20,948
Likes Received: 22,980 in 9,882 posts

Posts: 20,700
Joined: Nov 2012
Reputation: 181
RE: W00t
Welcome back.
---

But as if to knock me down, reality came around
And without so much as a mere touch, cut me into little pieces


09-10-2014, 12:55 PM
JDog554

AKA Ghee Buttersnaps



Likes Given: 3,495
Likes Received: 7,976 in 3,670 posts

Posts: 7,081
Joined: Apr 2014
Reputation: 91
RE: W00t
I wasn't here back then so I don't know you but welcome back! Here are some free doughnuts
---
"If you keep trying to better yourself that's enough for me. We don't decide which hand we are dealt in life, but we make the decision to play it or fold it" -
Nishi Karano Kaze
The following 2 users Like JDog554's post:
2 users Like JDog554's post
Losty
(09-10-2014)
,
Bows and Arrows
(09-10-2014)
09-10-2014, 04:13 PM
(This post was last modified: 09-10-2014 04:19 PM by Tartarus Sauce.)
Tartarus Sauce

Kitten_Lover_3000



Likes Given: 21,895
Likes Received: 5,295 in 2,269 posts

Posts: 4,744
Joined: Oct 2012
Reputation: 127
RE: W00t
Guten Tag, may I call you Sir Dolphington?
---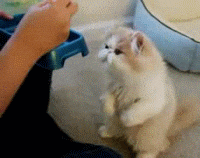 09-10-2014, 04:43 PM
goodwithoutgod

Adding the A to theism!



Likes Given: 5,588
Likes Received: 7,043 in 2,504 posts

Posts: 4,112
Joined: Nov 2013
Reputation: 118
RE: W00t
(09-10-2014 09:26 AM)

Cetaceaphile Wrote: I return after a few years. I feel like staying, though I'm a little worried about how everyone is hostile and dismissive now, and people who don't fall in line get shouted off any thread.
Maybe I just need to find some of the people who were around back when I first signed up? :L
good to meet you, welcome back. We have had a parade of drive by delusional trolls lately and it unfortunately has made us a bit.....smack happy. It kind of bothers me as I love intellectual debate, and any guest looking in at our forum and reading new posts isn't going to see a lot of serious discussions going on, but things come and go
---
"Belief is so often the death of reason"
- Qyburn, Game of Thrones
"The Christian community continues to exist because the conclusions of the critical study of the Bible are largely withheld from them." -Hans Conzelmann (1915-1989)
The following 1 user Likes goodwithoutgod's post:
1 user Likes goodwithoutgod's post
DLJ
(09-10-2014)
User(s) browsing this thread: 1 Guest(s)