Way to go, Germany!!!
30-06-2017, 12:16 PM
abaris

Regular Poster



Likes Given: 1,068
Likes Received: 2,060 in 931 posts

Posts: 1,538
Joined: Apr 2015
Reputation: 27
RE: Way to go, Germany!!!
(30-06-2017 12:09 PM)

Thumpalumpacus Wrote: I'd been under the impression that they already permitted it. Better late than never -- and I'm happy that gays now share the same rights as straights there.
Civil unions, not marriage. That's what they allowed so far. The conservatives always were against using the term marriage.
---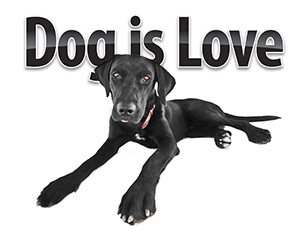 30-06-2017, 01:14 PM
Deesse23

Frequent Poster



Likes Given: 14,559
Likes Received: 6,517 in 2,666 posts

Posts: 4,109
Joined: Jan 2016
Reputation: 52
RE: Way to go, Germany!!!
I have to correct myself about this topic (see other thread):
The vote wasnt triggered by Merkel, but by the social democrats.
The social democrats, greens and socialists voted unanimously
in favour
of the law.
Merkel told her party members to vote according to conscience, not according to party line.
Out of 300 CDU/CSU MPs (all christian conservative), 80 voted in favour of the law.
After the vote Merkel said, she voted
against
the law.
Current law pretty much treated homosexual partnerships almost like herterosexual marriage. Difference was that homo-couples couldnt adopt a child
together
, one had to adopt and the other had to be the stepdad/mom.
---
Ceterum censeo, religionem delendam esse
03-07-2017, 07:23 PM
TheUnholy

Ex-Muslim fighting against Islamization



Likes Given: 79
Likes Received: 132 in 63 posts

Posts: 131
Joined: Apr 2017
Reputation: 7
RE: Way to go, Germany!!!
Great job, Germany!
04-07-2017, 01:19 AM
SYZ

Slack-arse Aussie



Likes Given: 6,976
Likes Received: 6,225 in 2,959 posts

Posts: 5,599
Joined: Oct 2015
Reputation: 49
RE: Way to go, Germany!!!
(30-06-2017 08:37 AM)

earmuffs Wrote: Marriage is stupid.
Although I was married 50 years ago, and have been divorced for 35 years, I think that's far too dismissive of a formalised relationship that suits millions of people globally. I was extremely happy for the large majority of those 15 married years, and still regard my ex as a good friend, as she does me. I'd agree that it's "stupid" for some obviously and seriously incompatible couples to get married, but as a societal practice I wouldn't condemn it as stupid globally.
Quote:We should outlaw marriage.
You need to balance the emotional, social and economic needs of two specific individuals before you can say that. And you'd need a lengthy list of marriage's proved negatives before you could even suggest outlawing it.
Quote:Hell, who knows, maybe it'll cut down on domestic violence...
Nope. According to different studies, women are
three to four times more likely
to suffer domestic violence in a
de facto
relationship than they are in a conventional marriage. [
Australian Institute of Criminology, Trends and Issues, Nancarrow, H, Lockie, S, Sharma, S.
]
Quote:It's an old stupid tradition anyway.
Says who? Some homosexual kid that's never been married because his ingrained, self-opinionated worldview is too abrasive?
---
I'm a creationist... I believe that man created God

.
User(s) browsing this thread: 1 Guest(s)