We need a travel thread
07-04-2017, 09:30 AM
Deesse23

Frequent Poster



Likes Given: 14,562
Likes Received: 6,524 in 2,668 posts

Posts: 4,111
Joined: Jan 2016
Reputation: 52
RE: We need a travel thread
(07-04-2017 09:14 AM)

DLJ Wrote:
Done!



"We are here to serve"



If there are some older travel-related threads that you (anyone) started that you'd like moved to this new category, please let me know.


---
Ceterum censeo, religionem delendam esse
The following 1 user Likes Deesse23's post:
1 user Likes Deesse23's post
WillHopp
(07-04-2017)
07-04-2017, 12:02 PM
WillHopp

Rushologist



Likes Given: 2,532
Likes Received: 3,305 in 1,521 posts

Posts: 3,283
Joined: Jul 2013
Reputation: 76
RE: We need a travel thread
I have travelled internationally to Italia twice (Milano, Roma, Firenze, Venezia, Pompeii, Capri, Napoli, Cosenza, Siena and Pisa), France once (Paris, Versailles), Mexico and around it (Cozumel, Grand Cayman, Playa Del Carmen, Belize), Jamaica, Haiti, Dominican Republic and Canada (Vancouver, Victoria, Toronto). Headed to Puerto Rico (San Juan), Spain (Barcelona, Madrid, Malaga, Ibiza) and Portugal (Lisbon, Sintra and Azores) in about 10 days,

If anyone needs any tips about these places I will be glad to share what I know.
---
Check out my now-defunct atheism
blog
. It's just a blog, no ads, no revenue, no gods.
----
Atheism promotes critical thinking; theism promotes hypocritical thinking. -- Me
23-01-2018, 01:22 AM
(This post was last modified: 23-01-2018 03:52 AM by DLJ.)
Siddharth

Newbie



Likes Given: 0
Likes Received: 0 in 0 posts

Posts: 2
Joined: Jan 2018
Reputation: 0
RE: We need a travel thread
This 2018, I plan to visit Europe and Spain. For my summer holiday, I'm looking at Tenerife or Lanzarote.I came across this one article about he place here in
Link removed
I've never been to either and apparently the beaches are fantastic as well as being suitably 'different' to make it interesting.
21-05-2018, 04:32 PM
Skyhawk

Junior Member



Likes Given: 8
Likes Received: 58 in 48 posts

Posts: 141
Joined: Oct 2016
Reputation: 2
RE: We need a travel thread
Nothing pending, even domestically. Earlier this year, I cruised from Miami to Haiti, Aruba, Bonaire and Curacao.

Haiti was kind of weird in a way. It is a town called Labadee, which borders, or comes close to bordering, Cap-Haitienne, which is a major city in that country. However, the Haitian National Police have it blocked off from any other town. It is leased to Royal Caribbean, and RC staffs it (and allows some locals to peddle their wares, I guess).

So, kind of a creepy premise, but the beach was pretty high quality, and the scenery was great. It just didn't scream "HAITI" to me. But maybe that's a good thing.

Bonaire was the most interesting port. It's a "special body" of the Netherlands. In this case, somewhat akin to an overseas municipality, but it doesn't belong to a province. Lots of colorful old buildings used by the Dutch government to oversee Bonaire. Got to see some local dwellings, and even the local hospital. Not a flashy place. But comfortable and surrounded by some really nice nature. And I'm not a big nature buff. It really was kind of Margaritaville for me.

Curacao was a bit hectic for me. The locals were not the nicest, and the drawbridge system can mess you up. Our group had to cram a ferry, and that was kind of a dose of the third world. I felt as if I'd capsize. It was also wildly inaccessible.

Aruba I did not see much of, but what I did see was impressive. Very pretty main town. Excellent tourist shopping right there. But our tour operator seemed to be having technical issues, so I bowed out. Look forward to coming back, though.
21-05-2018, 04:48 PM
GenesisNemesis

Sure, why not?



Likes Given: 3,257
Likes Received: 2,745 in 1,405 posts

Posts: 2,847
Joined: Oct 2015
Reputation: 38
RE: We need a travel thread
U.S. States: Alaska, Washington, Nevada, New York, New Jersey, Florida, Rhode Island. And obviously California since I live there. Other than that I've been to Canada, the Bahamas, and Israel.

I would like to explore California more mainly. Very interested in doing a lot of hiking. We're going to Mt. Shasta next weekend.
21-05-2018, 05:27 PM
unfogged

Aggressive Secularist



Likes Given: 16,962
Likes Received: 16,705 in 6,409 posts

Posts: 9,157
Joined: Sep 2014
Reputation: 83
RE: We need a travel thread
(23-01-2018 01:22 AM)

Siddharth Wrote: This 2018, I plan to visit Europe and Spain.
Europe AND Spain?
---
Atheism: it's not just for communists any more!
America July 4 1776 - November 8 2016 RIP
21-05-2018, 05:39 PM
Brian37

RationalPoet



Likes Given: 339
Likes Received: 2,618 in 1,490 posts

Posts: 4,154
Joined: Nov 2013
Reputation: 22
RE: We need a travel thread
I highly recommend Brisbane Australia
Take a water taxi tour around the rivers that cut through downtown at night. VERY SAFE and fantastic views. Most of the buildings are lit up at night in bright colors and the two bridges also have lights that change color too.
Steve Erwin's zoo is a two and a half hour drive north of Brisbane, you can pet Koalas and feed kangaroos and get your picture taken holding a Koala.
Victoria Point is also another beautiful place just 20 minutes south of Brisbane, for bar hoppers and foodies you will love it.
Brisbane has an awesome art museum although small compared to the Smithsonian in DC.
And a downtown free water park that looks like an ocean beach.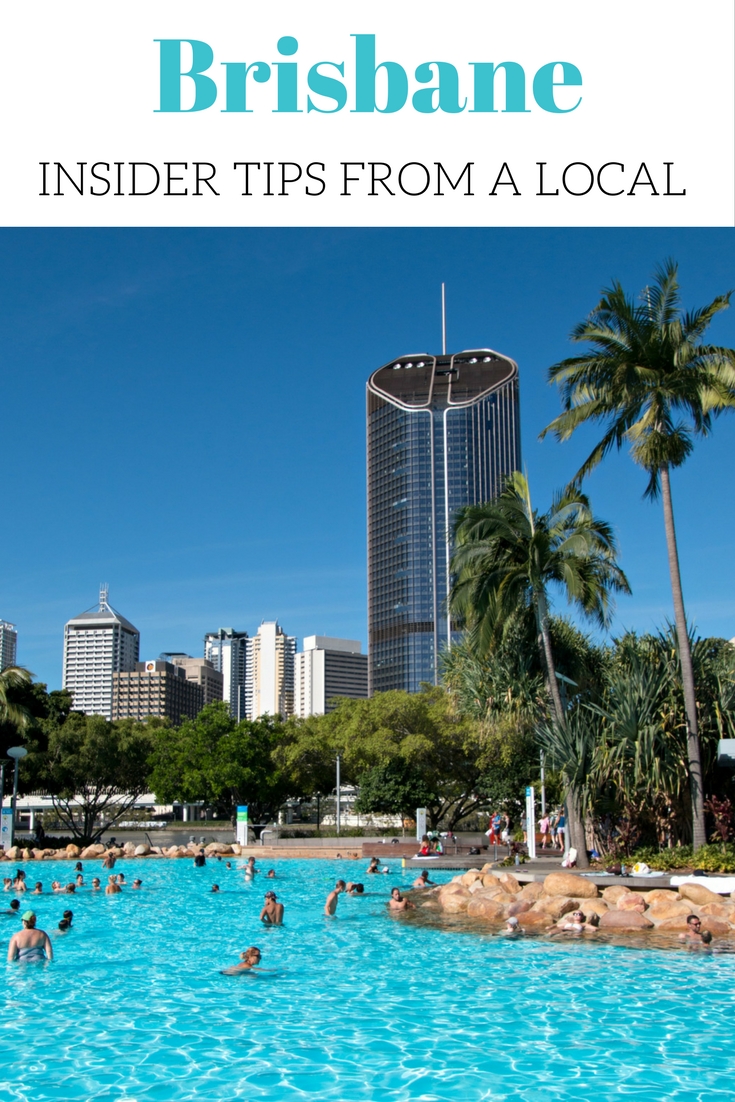 User(s) browsing this thread: 1 Guest(s)