What do you most dislike about TTA forums? (Bitch Session)
05-07-2013, 04:43 AM
Dark Light l'audace, l'audace, toujours l'audace!



Likes Given: 1,341
Likes Received: 4,011 in 2,128 posts

Posts: 6,756
Joined: Sep 2012
Reputation: 91
RE: What do you most dislike about TTA forums? (Bitch Session)
(29-06-2013 04:05 PM)

houseofcantor Wrote: ...and anybody has to deal with

you,

is a victim.
I think they had it coming. It was a victimless crime, like jaywalking, or rape.
---
18-07-2013, 12:30 AM
Tartarus Sauce Forum's Producer of Hairballs



Likes Given: 17,405
Likes Received: 4,086 in 1,804 posts

Posts: 3,980
Joined: Oct 2012
Reputation: 114
RE: What do you most dislike about TTA forums? (Bitch Session)
There's too many goddamn white people here!
---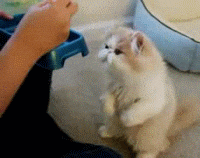 User(s) browsing this thread: 1 Guest(s)