What is LOVE?
25-03-2014, 10:49 AM
Crulax

There are some who call me... Tim.



Likes Given: 2,318
Likes Received: 2,337 in 878 posts

Posts: 1,394
Joined: Dec 2013
Reputation: 44
RE: What is LOVE?
(07-03-2014 01:05 AM)

GirlyMan Wrote:

(06-03-2014 11:34 PM)

nach_in Wrote: baby don't hurt me


I so wanna make me a beef nacho right about now ... fucking assholes will never learn to ground their own goddam references ... I've decided to jut hunt them down and kill them instead of trying to correct them.





Dammit, you beat me to the punch!
---
Onward, my faithful steed!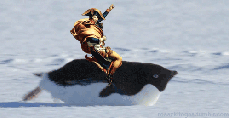 User(s) browsing this thread: 1 Guest(s)