What is history?
23-05-2013, 10:28 AM
nach_in

The Cow King



Likes Given: 413
Likes Received: 3,054 in 1,559 posts

Posts: 3,780
Joined: Feb 2012
Reputation: 65
RE: What is history?
---

23-05-2013, 10:36 AM
I and I Banned


Likes Given: 37
Likes Received: 298 in 214 posts

Posts: 3,067
Joined: Sep 2012
Reputation: -26
RE: What is history?
(23-05-2013 10:26 AM)

JAH Wrote: History often can and should be considered propaganda. That does not mean that one can find less biased and more truthful histories. "A Peoples History of the United States" is an excellent example.

One could hardly tell from the current status of native populations in California that California prior to its annexation by first Spain/Mexico and then the United States had one of the most dense population of natives in the world. One can find that out and learn how the natives were systematically kill off either by exposure to disease and outright murder. One just can not rely totally on the normal texts.

The general murder and screwing of natives in all the americas can be found, again one must get away from the normal texts. "1491" is a good example here.

It is easy to say that history is bunk written to fulfill someone's ego and is always going to be colored by the authors biases. There is a huge amount of truth to that. But to simply dismiss it all is rather egocentric itself.
I agree
Did you know that there were many more natives in south and north america that we don't know alot about due to mass murder. The tribes that are around today only survived because they were large enough to survive.
28-05-2013, 06:56 AM
viking

Junior Member



Likes Given: 5
Likes Received: 13 in 11 posts

Posts: 130
Joined: May 2013
Reputation: 2
RE: What is history?
(23-05-2013 09:43 AM)

morlock Wrote: Well, there is the old saying that "History is written by the winners." Probably true, but I suspect that a lot of what we "know" is either wrong or didn't happen.

Think of some historian a thousand years from now researching the early west in the USA. He/she will have ample evidence that cowboys wore cowboy hats, had gun battles in the street where each person faced each other and dared the other to draw, and spent a good part of their time finding, guarding or stealing gold. Of course he/she might wonder at the manual dexterity of persons at that age and time that allowed for deadly marksmanship from the back of a horse at a dead gallop.

And certainly the visual proof of twelve or fifteen shots coming from the primitive hand held weapon will collide with the factoid that they were called a "Six Shooter."

I suspect that we have been taken in by "What we know" about the past far more times than we suspect.
Haha in fact according to the
world's fastest gunslinger
who holds the Guiness records, these kinds of gunfights didn't even actually take place in real history! Hahahollywood. I bet I have sent you off to the twilight zone just now
28-05-2013, 07:09 AM
viking

Junior Member



Likes Given: 5
Likes Received: 13 in 11 posts

Posts: 130
Joined: May 2013
Reputation: 2
RE: What is history?
Yes, good discussions. History is done like trial and like science. You can be forensic also about history- testing samples of things for chemical residues, for DNA analyses, etc. It's not the evidence's fault of people are biased, or if society is governed by political correctness. For me, history is becoming a spiritual pursuit. I like to learn from history. I like to see the future by knowing the past so to speak. I to be the judge of things and see alternate points of view. It really opens my mind and tantalizes me. to read original documents and primary sources of heavy controversial things, rather than believing hype or myth, is psychedelic to me and I really love possessing a kindle reader for this. I am on a journey of history and identity. You have to hold history research like a trial thought but most people are led like sheep, they don't wan to think, they wan to believe, their opinion is shaped by pop culture or pop acadamia. Even Ph. D. research is the same. History is written or confiscated by those in power at any given time, so you must put this into your algorithm. Historical revisionism is the lifeblood of history but only if those doing the revising are accurate thinkers.

Henry Ford said History is Bunk. Napoleon said history is a fable agreed upon. I think the mainstream understanding of most history, including the inquisition, the crusades, all wars, Civil and WWI and WWII are largely ossified propaganda from the victors. What is religion itself but a believe in certain historical events. But the study of history can become scientific. The first thing necessary is let no question or subject be taboo. Allow everything to be scrutinized.
28-05-2013, 08:55 AM
Bucky Ball

ɥɐıssǝɯ ssɐpɐq



Likes Given: 7,495
Likes Received: 29,671 in 13,642 posts

Posts: 25,089
Joined: Jul 2011
Reputation: 139
RE: What is history?
(14-05-2013 03:48 PM)

I and I Wrote: I hate to piss in peoples corn flakes
Not to worry. You don't have ummm, the "wherewithall" (or one to stroke) to do anything to anyone's "cornflakes". Good to know, though, you are thinking about flakes.
---
Insufferable know-it-all.
It is objectively immoral to kill innocent babies. Please stick to the guilty babies.
28-05-2013, 02:30 PM
Tartarus Sauce

Kitten_Lover_3000



Likes Given: 21,895
Likes Received: 5,295 in 2,269 posts

Posts: 4,744
Joined: Oct 2012
Reputation: 127
RE: What is history?
History is a series of hilarious follies which we know of but don't learn from.
---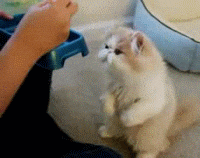 User(s) browsing this thread: 1 Guest(s)