What're some great teachers you guys have/remember?
09-05-2017, 03:15 PM
(This post was last modified: 09-05-2017 03:41 PM by CleverUsername.)
CleverUsername

Regular Poster



Likes Given: 1,374
Likes Received: 1,702 in 648 posts

Posts: 1,218
Joined: Jan 2014
Reputation: 27
What're some great teachers you guys have/remember?
Today, once we finished up the "finals" (we all turned in portfolios) for Computer Animation 3 the professor gave us her e-mail and let us know she was moving and wouldn't be around next year. A lot of us really liked her (she was very helpful, gave good feedback, and was patient with us when we took a long time on something or didn't understand it), so we ended up hugging her, talking, and she took a picture of the class then got someone to take a picture of us with her.

It was nice, but it didn't occur to me until afterward that it couldn't have happened on a better day; Teacher Appreciation Day!

Let's appreciate! What're some great teachers you guys remember?

Aside from that professor, I remember loving this teacher in fifth grade. She wasn't my primary teacher but they were trying to get us ready for having schedules in middle school by having us switch for a couple classes, so we went to her. She was fun, I enjoyed her much more than my main one.

And my Animation 1 (2D) professor is really helpful, too. And it's just kind of cool to have someone who worked at Disney and can tell stories and bring in concept art and stuff like that.


(Also, my dad's a teacher. Not MY teacher, of course, but honorable mention.)
---
I put more thought into fiction than theists put into reality.
09-05-2017, 03:35 PM
(This post was last modified: 09-05-2017 03:40 PM by abaris.)
abaris

Regular Poster



Likes Given: 1,068
Likes Received: 2,060 in 931 posts

Posts: 1,538
Joined: Apr 2015
Reputation: 27
RE: What're some great teachers you guys have/remember?
Ironically as it may seem, the teacher I have the fondest memories of is the one teaching religion. I opted out of the course once I turned 16, out of principle, but I still attended instead of enjoying my free hour. The reason for that was simple. He never rambled about the bible or Jesus, but talked with us about topics like ethics, politics and social issues.

He was an elderly gentleman, professor of theology at university besides his school assignment. He's probably long dead by now. White hair, white beard, a veteran of WWII, who learned that his whole unit had been wiped out while he was on leave. All his friends and comrades gone. He freely talked about the time he spent on the Russian front and tried to make us understand the real nature of war. He also read and discussed books about the time with us, acclaimed novels and stage plays mostly, which is more than we got in history class with it's unimaginative teacher sticking to the textbooks.

When I studied history, I met him on occasion. At the library of our local monastery, where I went to search for medieval documents I needed for a work assignment. It was still the time before the internet, so everything had to be unearthed the hard way.
---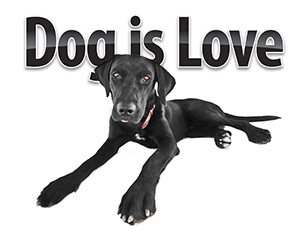 The following 2 users Like abaris's post:
2 users Like abaris's post
CleverUsername
(09-05-2017)
,
Shai Hulud
(10-05-2017)
09-05-2017, 04:33 PM
Anjele

Girly's Other Wife



Likes Given: 18,119
Likes Received: 31,917 in 13,466 posts

Posts: 24,829
Joined: Feb 2012
Reputation: 188
RE: What're some great teachers you guys have/remember?
I had a teacher in junior high and high school who taught history and government classes. He was pretty no-nonsense but was fair and gave you credit when credit was due. I always respected him and worked hard in his classes.

Sister Mary Claire was a good vice principal and was also my bookkeeping and accounting teacher in HS. She was calm and fair and I also worked hard because I respected her.

When I finally made it to college I started with two summer courses. An English composition class and the first of two government classes I was going to have to take. Though I was really not all that interested in government and politics, the professor's passion for the subject drew me in so much that I waited until I was able to take his class for the second class I needed to fulfill my government requirement.
---
See here they are, the bruises, some were self-inflicted and some showed up along the way. -JF
The following 1 user Likes Anjele's post:
1 user Likes Anjele's post
Shai Hulud
(10-05-2017)
09-05-2017, 04:45 PM
I'mFred Banned


Likes Given: 445
Likes Received: 1,179 in 653 posts

Posts: 1,808
Joined: May 2016
Reputation: 14
RE: What're some great teachers you guys have/remember?
As a little kid my home life was brutal. Besides all the other dysfunction I never heard any other word than nigger to describe black people. My second grade teacher was black and she was very gentle and kind. I remember how comforting it was when she taught me how to sit up and turn my paper and hold my pencil. All that tactile stuff. In one word, the way she taught was "peaceful". She taught me through her actions that my dad was wrong about her. From there it was easier to see that the entire way I was being raised was wrong. That probably helped my entire sense of self worth. She was a loving person.

Later, in high schooI, I had a literature teacher, who was also black, and she was very laissez faire and therefore her class was unruly. She didn't care if we cheated or what we did. But she was always asking me questions about poetry and literature and she was very complimentary. One day, she gave a fantastic lecture on the importance of understanding death as a literary theme and how important it is for a writer to understand death. It changed my outlook on literature forever.

In college a couple of biology professors and one history professor made huge impacts on my understanding of the world. The history professor was the best teacher I ever had.
09-05-2017, 05:06 PM
Vera

Just trying to be



Likes Given: 7,240
Likes Received: 12,480 in 5,222 posts

Posts: 9,180
Joined: Oct 2012
Reputation: 142
RE: What're some great teachers you guys have/remember?
I really liked my geography teacher in middle school. Was at that time I thought I wanted to be a meteorologist (that dream died when I realised you need way more physics for that than you do geography). I loved learning about cyclones and stuff, though.
Also, later on there was some sort of a hubbub about a certain student receiving some sort of special treatment and when I voiced my disapproval, so to speak, she told me I was right but I should probably learn even at that early age that life is going to be full of injustices.
Was she ever right. And did I ever learn to accept it (no, no I didn't)
Coincidentally, her husband has a vegetable stand in my home town and is great friends with my dad. That's the beauty of small towns. And frankly, I like that.
I had a great teacher in my Neoclassical and Romantic lit course at uni (didn't much care for the romantics, but loved the Neoclacissists and he was just great)
But above all, my Portuguese teacher, Virgilio
He was a lawyer but he enjoyed teaching so that he could meet people from different countries. I also had individual classes with him and we had so many great conversations (I was his favourite student, too. His words, not my imaginings
). I used to write stories (mostly fairy-tales) for my classes and that was also so much fun (he used to say I should publish them, but I think I'll just tell them to my nephew
). He was a wonderful, wonderful man and he once told me that the stupidity of intelligent people is that they expect stupid people to think like them. Not as in "to have their opinions" but basically, I don't know, to employ at least some sort of semi-reasonable thought process (as I've described it here before
)
(Now we need a thread where I tell the story of the POS professor and Chaucer-translator who in a class in the Master's programme, gave everybody a text to translate and afterwards read the names of a whole lot of people out loud, in front of everyone and told them to leave the class and that they would never be translators. Fuck you, you arrogant piece of shit and the ass you rode in on
)
---
"E se non passa la tristezza con altri occhi la guarderò."
09-05-2017, 05:08 PM
julep A peculiarly American beverage



Likes Given: 6,234
Likes Received: 8,401 in 3,358 posts

Posts: 5,025
Joined: May 2015
Reputation: 63
RE: What're some great teachers you guys have/remember?
So many!

Mr. Porter, tenth grade algebra II/trig teacher: he had terrible handwriting, looked a bit like a walrus, and called us all by our last names (no Ms. or Mr., just the surname). He gave us incredibly difficult tests every Friday. He had a real love of math and expected that we would, too--by some weird osmosis, we did. At least for that year. He refused to buy the soap-on-a-rope that I was selling for band unless I entered a state math contest. (I won the contest...it was the easiest math test I'd had all year.)

My second clarinet teacher, John Colbert, then the principal of the Richmond Symphony, who introduced me to Brahms and Beethoven and gave me deep, deep discounts on my lessons because I was really broke. I've had several great clarinet teachers, each of whom gave me something different, but Colbert was the first person who helped me with tone and how to think about it.

Professor Doney in undergrad who taught courses connecting music and literature, had a grand passion for opera, and whose classes were hysterically funny as well as fascinating.

John Paynter, who was an incredible teacher, conductor, and musician. Everything about him was outsized, including (and especially) his temper. It was terrifying to be in an ensemble that he was dressing down. It was indescribably wonderful to be in that ensemble on an evening when conductor and group locked in together and made real music. I played in the band for his conducting practicum class for a year and got to watch him coach. As a teacher he was patient, funny, and very expressive.

Ralph Lombreglia in grad school, who taught me a lot about story structure and gave wonderful critiques (very thorough and thoughtful). He was a cool guy.
09-05-2017, 11:58 PM
(This post was last modified: 10-05-2017 12:03 AM by GirlyMan.)
GirlyMan

My Own Personal Jesus



Likes Given: 30,119
Likes Received: 37,939 in 17,671 posts

Posts: 33,025
Joined: May 2011
Reputation: 211
RE: What're some great teachers you guys have/remember?
---
#sigh
10-05-2017, 07:36 AM
Chas

Terse



Likes Given: 34,353
Likes Received: 47,935 in 20,439 posts

Posts: 39,108
Joined: Nov 2011
Reputation: 205
RE: What're some great teachers you guys have/remember?
I've had lots of good teachers (and some not so good) but I have two strong memories.
We loved our third grade teacher, Mrs. Dadidjian. In the fall, she got pregnant and school policy dictated that she leave. Seriously? Most of our mothers were doing that, too. Our substitute wasn't bad, but she wasn't Mrs. D.

In the 7th and 8th grades I had the same teacher for English, Mrs. Detsch. She was a hard taskmaster but I am grateful to her every day for her teaching of grammar and spelling.
---
Skepticism is not a position; it is an approach to claims.
Science is not a subject, but a
method
.
10-05-2017, 07:44 AM
(This post was last modified: 10-05-2017 07:49 AM by OakTree500.)
OakTree500

#TomatoBuddies4Life



Likes Given: 2,062
Likes Received: 3,999 in 2,046 posts

Posts: 3,156
Joined: Mar 2017
Reputation: 37
RE: What're some great teachers you guys have/remember?
Mrs Jones, a quality person, and older lady who was my music teacher. I'm not musically inclined and can't play anything, but she really made those lesson great. If anything just how into music she was and energetic with us. Whilst I wish I could play an instrument, I know she inspired many people.

And also: Ms Clarke. She was a good teacher for history in the final year of school, but also not that much older than us students...and was very hot.

Quick Edit:

I genuinely can't remember the name, but I had an English teacher for the final year of school, and she was awesome. Very proactive in trying to get us in the material (Poetry/Shakespeare/reading generally) and it helped me a lot. Really grew my confidence in my ability to really grasp some things, and lead to my overall love of books today.
10-05-2017, 07:45 AM
ShadowProject

Regular Poster



Likes Given: 2,825
Likes Received: 3,202 in 1,268 posts

Posts: 1,991
Joined: Sep 2016
Reputation: 29
RE: What're some great teachers you guys have/remember?
I have two.

My 5th grade writing teacher. He encouraged my overly active imagination and helped me funnel it into writing.

My Art History advisor. She turned me onto books that I would have never discovered.
She made me REALLY think and analyze for the first time in my life.
She made me write 30 pages of text about a 'small' subject which, in turn, allowed me to make connections to bigger ideas.
Loved her!
---
"If you don't have a seat at the table, you're probably on the menu."
User(s) browsing this thread: 1 Guest(s)