Why was today a good day thread
22-11-2015, 09:37 PM
DerFish

Junior Member



Likes Given: 7
Likes Received: 60 in 41 posts

Posts: 140
Joined: Nov 2015
Reputation: 1
RE: Why was today a good day thread
A great day:
A lady who had moved in with me a couple of weeks ago withdrew and moved back in with her daughter. I have no need at all of anyone telling me how to drive or when to take my pills or how much rice I am allowed to eat since I have diabetes etc...
The following 1 user Likes DerFish's post:
1 user Likes DerFish's post
Free Thought
(22-11-2015)
28-11-2015, 07:45 AM
Dark Light l'audace, l'audace, toujours l'audace!



Likes Given: 1,368
Likes Received: 4,257 in 2,220 posts

Posts: 6,933
Joined: Sep 2012
Reputation: 93
RE: Why was today a good day thread
I think my wife felt bad for my pitiful mancave. I racked up this year.

Also, there was still some delicious turkey leftover for breakfast this morning - it is was mostly dark meat. My favorite. Paired it with an apple.
---
29-11-2015, 08:39 AM
ELK12695

The Church of Menza



Likes Given: 3,489
Likes Received: 3,163 in 1,605 posts

Posts: 3,732
Joined: Mar 2013
Reputation: 60
RE: Why was today a good day thread
Spent 10 minutes picking the lock of my old childhood piggybank. Got it open without breaking the lock or restorting to the hammer. Would make a Skyrim lockpicking joke, but too lazy and tired of that game.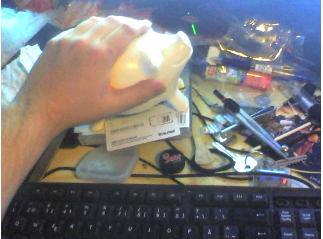 ---
The following 1 user Likes ELK12695's post:
1 user Likes ELK12695's post
Smercury44
(29-11-2015)
User(s) browsing this thread: 1 Guest(s)