Zombies or ghosts?
06-12-2012, 06:37 PM
Tartarus Sauce Forum's Producer of Hairballs



Likes Given: 17,405
Likes Received: 4,086 in 1,804 posts

Posts: 3,980
Joined: Oct 2012
Reputation: 114
RE: Zombies or ghosts?
I'm with Aseptic on this one. The question itself is flawed. Neither option at this point has any more evidence in its favor than the other. However, if we were to go about asking which CONCEPT could more easily be enacted based on our understanding of reality, then I go with zombies.

Ghosts don't really have an agreed upon standard definition and is not applied upon tangible, or even realistically constructed elements. They are either described as the abandoned souls of deceased humans (which is religious/metaphysical woo woo), some unknown entity that interacts with our world from a nether realm, or maybe some pseudo-organic/electrical being (or some weird shit along those lines). Most people envision the first in the list, but not everybody is on the page.


However, zombies are strictly about reanimated flesh, which is tangible and applicable in terms of physical properties. The original folklore would have described the reanimation process as supernatural in origin, but there has been a shift in the media with associating it with biological contagions. Yeah, maybe we could eventually find a virus or some other biological/chemically based means of reanimating the dead somewhere out in the universe.

However, so far, there is no evidence of such an agent existing, and there might not actually be such an agent in existence, but it is at least a POSSIBLE outlet grounded in reality. This is opposed to ghosts, which is, despite the different definitions or variant descriptions, generally based upon metaphysical hogwash. Anyway, despite this, your question wasn't "which one has a greater possibility of reality based outlets of existence" but, "which one would you believe in sooner based on evidence WE HAVE NOW. The correct answer is indeed neither.
---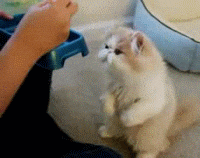 The following 1 user Likes Tartarus Sauce's post:
1 user Likes Tartarus Sauce's post
Vera
(07-12-2012)
User(s) browsing this thread: 1 Guest(s)