blogs
23-05-2014, 02:53 AM
Revenant77x
With Science!


Likes Given: 3,408
Likes Received: 10,599 in 4,634 posts

Posts: 10,010
Joined: Mar 2013
Reputation: 98
RE: blogs
(22-05-2014 10:27 PM)

Ferdinand Wrote:

(22-05-2014 06:25 PM)

ThePaleolithicFreethinker Wrote: I don't want to know what happens if we all have blogs.


I have blogs.

Good blogs.
Pssst Kid, wanna read a blog?
---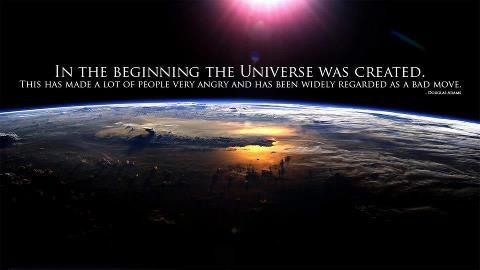 The following 2 users Like Revenant77x's post:
2 users Like Revenant77x's post
Ferdinand
(23-05-2014)
,
Shadow Fox
(23-05-2014)
23-05-2014, 02:17 PM
Shadow Fox


Junior Member


Likes Given: 271
Likes Received: 211 in 111 posts

Posts: 360
Joined: May 2014
Reputation: 10
RE: blogs
(23-05-2014 12:54 AM)

earmuffs Wrote: I like the idea, but it's really pointless on an internet forum.
Spam isn't that big of an issue here, if someone wanted to make a thread about their garden and constantly update it every week or whatever, that wouldn't be an issue.
OK!
It was just a thought I had anyway. No biggie.
---
"We are all born Atheists, everyone of us. We are born without the Shackles of theism arresting our minds. It is not until we are poisoned by the fears and delusions of others that we become trapped in the psychopathic and immoral dream world of theism."

- Jesse T. Chenoweth
23-05-2014, 09:40 PM
Michael_Tadlock


Semi-Regular Poster


Likes Given: 329
Likes Received: 524 in 313 posts

Posts: 722
Joined: Apr 2014
Reputation: 25
RE: blogs
I sometimes use a blog section on another forum. Blogs are just different than threads, really for no other reason I suppose then you call them a "blog". What I often see is people tell stories, make regular series, or otherwise try and connect with people in some way rather than try and discuss something with them. A blog post is usually better crafted than a regular OP in a thread post and usually more thoroughly explores a topic, idea, or story.
User(s) browsing this thread: 1 Guest(s)