existance exists
26-02-2014, 06:47 PM
GirlyMan

My Own Personal Jesus



Likes Given: 29,857
Likes Received: 37,693 in 17,539 posts

Posts: 32,787
Joined: May 2011
Reputation: 212
RE: existance exists
(25-02-2014 08:40 PM)

natachan Wrote: What I want theists to understand is that EXISTENCE EXISTS.
Prove it. This atheist dares you.
---
#sigh
The following 1 user Likes GirlyMan's post:
1 user Likes GirlyMan's post
TheGulegon
(26-02-2014)
26-02-2014, 07:14 PM
Miss Suzanne

What the hell am I doing?



Likes Given: 580
Likes Received: 736 in 395 posts

Posts: 804
Joined: Nov 2013
Reputation: 28
RE: existance exists
(26-02-2014 09:12 AM)

RobbyPants Wrote:

(26-02-2014 12:15 AM)

IndianAtheist Wrote: This is supposed to be the "geocentric" theory

i.. just don't even.... i though that "Flat earthers" were stupid.. but geocentrism is a whole new level of stupidity&insanity.


It actually gets weirder. If you talk to a "sophisticated" geocentrist, they will tell you about Tycho Brahe's model:



The "everything revolves around the earth" model was thrown out centuries ago when we noticed the whole phases of Venus problem. Venus obviously revolves around the sun. That's not even up for debate. Enter Tycho's model. All the planets

except

the Earth revolve around the sun. The sun and the moon revolve around the Earth.

Now, of course, that's stupid and is proven wrong by gravity, but these people also don't believe in gravity either, so there's that.
So...correct me if I'm wrong but according to this, eventually the sun would rotate into Mars? Even if I'm looking at this wrong just
---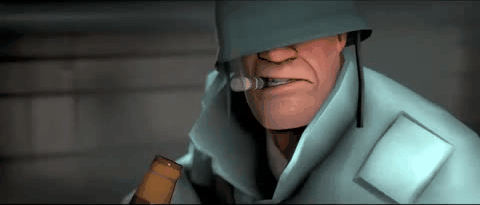 26-02-2014, 08:27 PM
UndercoverAtheist

Free Formed Gringus



Likes Given: 136
Likes Received: 178 in 90 posts

Posts: 353
Joined: Sep 2012
Reputation: 17
RE: existance exists
Everyone
shapes the world around them to their specific liking (according to their beliefs and superstitions, whether they are based on fact or not),
thus there is no definitive "objective" point of view
,
there are only varying degrees of subjective points of view.
Thus, it does not bother me in the slightest when people come along with so-called "crazy" or "irrational" points of view, because I know that they are only doing what they are programmed to do; believe and find patterns that fit their beliefs.
No matter what the your beliefs are, everyone shares their biases that lean towards one individual perspective or the other, and we are not yet standing before the period in our evolution that allows us to rid ourselves of our subjective and egotistical needs.
Beliefs spring from ego, and ego is an animal inside you that wants to live, thus, it will latch onto anything that provides sustenance, and belief is a meaty meal.
And please know that even I am not exempt from this cycle of belief, and everything that I have illustrated in the aforementioned text was formed from a subjective point of view, so you may choose to believe me or not to (but your choice would be subjective too).
26-02-2014, 08:44 PM
Rahn127

Kindred



Likes Given: 658
Likes Received: 4,736 in 2,052 posts

Posts: 3,713
Joined: Jan 2012
Reputation: 71
RE: existance exists
Getting a theist to see beyond their own delusions is not impossible, but it is very difficult.
You cannot change in one hour what has taken years to build up.

You have to chip away slowly and let them accept one point at a time. It's a tug of war.
---
Insanity - doing the same thing over and over again and expecting different results
26-02-2014, 09:36 PM
GirlyMan

My Own Personal Jesus



Likes Given: 29,857
Likes Received: 37,693 in 17,539 posts

Posts: 32,787
Joined: May 2011
Reputation: 212
RE: existance exists
......
---
#sigh
27-02-2014, 07:14 AM
IndianAtheist

Keyser Söze



Likes Given: 856
Likes Received: 421 in 193 posts

Posts: 642
Joined: Oct 2013
Reputation: 16
RE: existance exists
(26-02-2014 02:56 PM)

RobbyPants Wrote: Because the phases of Venus problem invalidated the old one.
Now that's really funny.. its like blowing off your arm with a shotgun and then putting on a bandaid XD lol
like wtf do they think about the actual size of the sun? even if you ignore gravity how the fuck can anything logically orbit something which isn't even 1/3 of its mass&density? makes no Goddamn sense and how the hell do they explain weather changes? only gravity explains it logically.. have these moronic fools even done the actual calculation of all their crazy planetary movements?? this is just ugh...
Quote:What's worse, is how

smart

they are. It's amazing the amount of effort they put into their pseudoscience to prove themselves right.
They're more like royally ignorant&unwilling to consider dissenting opinions and actual fucking science.
User(s) browsing this thread: 1 Guest(s)