need help from smokers and non-smokers alike
10-01-2015, 10:56 PM
bemore

....derp



Likes Given: 5,320
Likes Received: 4,611 in 2,289 posts

Posts: 5,536
Joined: Aug 2011
Reputation: 62
RE: need help from smokers and non-smokers alike
Your friend wont quit smoking until he wants to.
---
I feel so much, and yet I feel nothing.
I am a rock, I am the sky, the birds and the trees and everything beyond.
I am the wind, in the fields in which I roar. I am the water, in which I drown.
10-01-2015, 11:04 PM
kunoxian drive

Regular Poster



Likes Given: 616
Likes Received: 240 in 177 posts

Posts: 1,642
Joined: Aug 2012
Reputation: 24
RE: need help from smokers and non-smokers alike
this is true lol.... I haven't denied this.... my goal is to make him more productive.
---
1. Striding and swaggering rootlessness without end. The precious flow of life.
2. one should fear sweet a blood stained flower.
10-01-2015, 11:25 PM
Losty

Shameless something or other



Likes Given: 17,577
Likes Received: 6,206 in 2,935 posts

Posts: 6,356
Joined: Oct 2013
Reputation: 110
RE: need help from smokers and non-smokers alike
(10-01-2015 10:28 PM)

kunoxian drive Wrote: I will actually disagree with you about commercials.... one reason is while I had them my life was more structured... I know doing things during commercials may sound crazy but when I clean my room during comercials my room was 30% cleaner because of them... lol... and no timers are less effective.
Lol. If you watch a lot of tv that makes sense. I'm around 2 hours a week sometimes less.
---
Swing with me a while, we can listen to the birds call, we can keep each other warm.
Swing with me forever, we can count up every flower, we can weather every storm.
10-01-2015, 11:55 PM
(This post was last modified: 11-01-2015 12:10 AM by Miss Suzanne.)
Miss Suzanne

What the hell am I doing?



Likes Given: 580
Likes Received: 736 in 395 posts

Posts: 804
Joined: Nov 2013
Reputation: 28
RE: need help from smokers and non-smokers alike
As someone that smokes and keeps telling themself, "I should smoke less," without actually changing, I'll testify that he will not stop or decrease how much he smokes unless he wants to AND actually puts in the effort. Should he actually want to (not be told to quit but chose to actively quit), I hear changing the cigarettes for something else helps. Like the sheriff in
Holes
that always ate sunflower seeds instead of smoking. Can be gum or mints. Something he could easily pop into his mouth when he feels the urge to smoke. Technically, that's him replacing his addiction to cigarettes with an addiction to something else but eh.
If he wants to smoke but doesn't want the tar, maybe get a hookah and molasses based
shishas
. Hookahs are more work but I like them. Since a pack of molasses shisha is roughly $3, it might be cheaper than e-cigarettes. Well, I guess that's moreso depending on how big of a hookah you get and if you get like the one-time use e-cigs or the ones with the rechargeable battery. I like my hookah but for some reason, I never liked e-cigs. Too airy and sometimes I couldn't taste the flavor. Then again, I had the Blu E-cigs (the one-use ones and rechargeables) and not the e-vapors. E-vapors can run over $30 for the starter kit. I've tried a few in a store and I do like those better but I don't have the extra money for it, especially if I'd go back to smoking cigarettes too. Those tips can last for days but if he's smoking a cigarette every 15 minutes or so, probably won't last that long for him. Here's
Aqueous Vapor
if you wanna take a look-see at a company that sells e-vapors. Take into consideration that none of these aren't guaranteed to help him quit cigarettes if he wants to go this route. It's not quite the same as regular cigarettes so it's not that compelling to switch over and stay switched over for everyone that tries this stuff.
Other than that, a hobby that requires both hands (like someone else said)? Gaming, maybe? It's annoying to have to pause to flick your ashes in an intense moment or have your ashes fall on your keyboard/controller. At least for me it is. That's all I got.
((Edit: I realize now that the company I linked you to for e-vapors is a Missouri company. Still, it's an idea of how pricy those things are))
---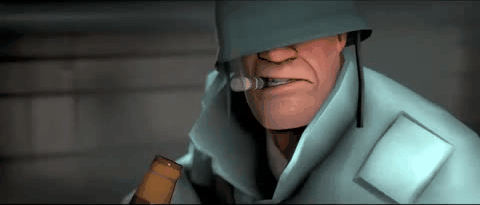 The following 1 user Likes Miss Suzanne's post:
1 user Likes Miss Suzanne's post
Losty
(11-01-2015)
11-01-2015, 08:46 AM
joben1

Junior Member



Likes Given: 285
Likes Received: 156 in 87 posts

Posts: 221
Joined: Apr 2013
Reputation: 9
RE: need help from smokers and non-smokers alike
ecigs are the answer
11-01-2015, 09:21 PM
Jack_Ripper

Junior Member



Likes Given: 413
Likes Received: 111 in 59 posts

Posts: 200
Joined: Dec 2014
Reputation: 6
RE: need help from smokers and non-smokers alike
I smoked for over twenty years and I quit almost two years ago. I started with e-cigarettes and slowly worked my way off nicotine. Then about six months ago I quit the e-cigarettes. Your friend can quit he just has to make up his mind to. I feel like a different person, it's great being free from addiction to those nasty things
The following 3 users Like Jack_Ripper's post:
3 users Like Jack_Ripper's post
kim
(11-01-2015)
,
Losty
(11-01-2015)
,
kunoxian drive
(11-01-2015)
User(s) browsing this thread: 1 Guest(s)